Music On Its Fourth Flow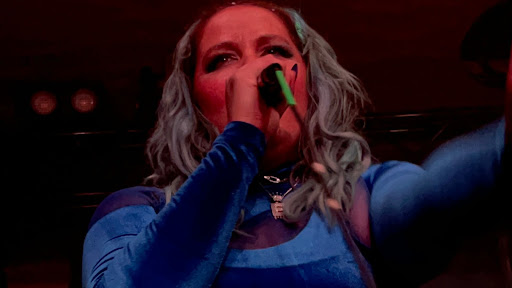 Music is a very big part of everyday life. A core memory in most people's lives is that of a concert, being amongst the crowd singing loudly to their most favorite artists. 
New artists are popping up on the radio, Spotify and TikTok every single day such as Gayle, Emlyn and Cloudy June. There are even artists who have come into fame by other means such as Doja Cat, Megan thee Stallion and Sza.
There are the artists who have seemingly been here forever and have previously established their walk of fame such as Megan Trainer, Beyonce and Rhianna. 
Artists from the early 2000s – 2010s should step back and allow underappreciated artists to grow and expand their fanbase.
Just like small businesses, smaller artists are having to build their platform from the ground up while large artists like Beyonce are putting out a new single to steal listener's attention from what could be very beneficial for younger, less experienced singers.
Up until the ripe age of 18, Meghan Trainer was self-recording albums until she was signed to a music publishing deal, which then led to a bigger deal with Epic records. It was with Epic that she was able to record her breakthrough single "All About that Bass" in 2014.
Beyoncé achieved fame in the late 1990s as the lead singer of the R&B group Destiny's Child and then launched a hugely successful solo career.
These artists have had their time and they keep putting out music, preventing less fortunate music makers from gaining followers one at a time. Then in 2017, Rhianna went on a long term hiatus from music making to start her own makeup brand, "Fenty Beauty"
New music from veteran music makers are starting to just be a bit stale and lackluster. It seems as if they put words together that rhyme without any real meaning behind it.
"It seems as if artists from younger times are just trying to stay on peoples tik tok page instead of just keeping the money that they've earned just to continue earning more money and more grammys," Lambert senior Hadley McCroskey stated.
Rhianna has constantly told the media that she is going to put out a new album since "Anit" which was released seven years ago. It feels like she has nothing in the works and just keeps Fenty Beauty up and running.
Nicki minaj, while she has gone through very difficult hardships, is just putting out music to stay on top — just something to keep her relevant and on top of her money making.
"They are all fabulous artists, don't get me wrong," McCroskey said.  "They've made me who I am. I do think it's time to change the trajectory of our music, we need someone who understands us and the minds of the young children that shape our country. No hate but Justin Bieber and Kanye West are not it."
There is no doubt that no matter what happens, music will still be a hot topic through the halls of lambert. Maybe in the future, smaller artists will be brought to the limelight they are fighting hard for.
Donate to The Lambert Post
Your donation will help support The Lambert Post, Lambert High Schools student-run newspaper! Your contribution will allow us to purchase equipment and cover website hosting costs.