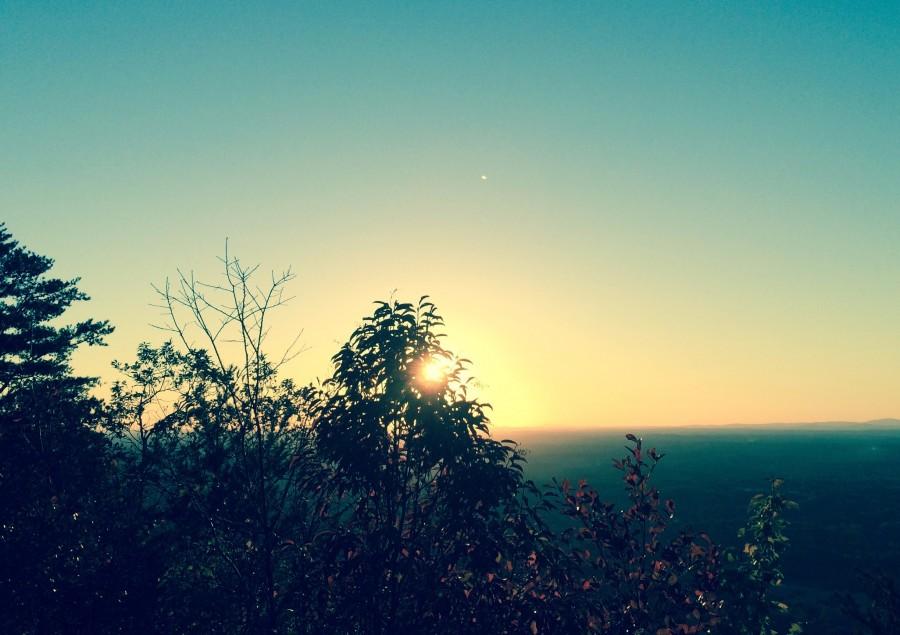 Autumn weather opens outdoor opportunities
With the recent change in seasons and weather, many activities have become more appealing. Hiking in the beautiful Appalachian mountains is a personal favorite, but it's a bit far. As something closer to home, hiking Sawnee mountain, Amicalola falls, or Stone mountain could provide an alternative. For those who don't enjoy hiking, a trip to Lake Lanier might be better. The crisp fall breezes and red-orange leaves are much appreciated from the lake. If neither of those are appealing, perhaps a simple walk in a nearby park or forest would be relaxing.
If distance is not an issue, there are many areas, especially in the Blue Ridge area, where fall activities take place. The most popular is Helen's Oktoberfest, but it is less nature-oriented than other options. With around 20 state parks in the area, both casual nature enthusiasts and adventurers can find something interesting. Also, kayaking and canoeing on one of the 12 rivers is a great day trip. The Chestatee is the most popular, as it has few rapids and is fairly deep. Mountain peaks provide scenic views of Georgia's plentiful forests. For hikers who want a challenge, Brasstown Bald, the tallest mountain in Georgia, can be a rewarding hike.
For a fun family activity, Uncle Shuck's Corn Maze, Burt's Pumpkin Patch, and Reece Apple Orchard are popular. Poole's Mill Creek is a nearby area with plenty of room for picnicking, swimming, and playing on the rocks, though it might not be suitable for younger kids due to slippery areas. A farther, but larger, alternative is Watson Mill Bridge, which has multiple pavilions, trails, and a small waterfall. Another popular activity is riding the Blue Ridge Scenic Railway, which has open seating as well as closed.
From scenic nature walks to driving on the mountain roads, there's something for everyone to enjoy. Just remember to stay warm and safe!
Donate to The Lambert Post