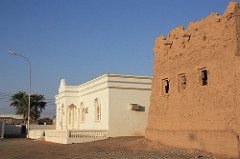 Catastrophe in African nations
In Tanzania, and various other African countries, albinos continue to be targeted for their body parts. Recently four African children; Mwigulu, Pendo Noni, Emmanuel Rutema, and Baraka Lusambo; suffered mutilation and were brought to the United States to recover. The Global Medical Relief Fund assisted these children with a temporary escape from danger. These kids are presently being fitted with prosthetic limbs in New York. Once the children obtain their new limbs, they will return back to a Tanzanian safe house. These children, along with other albinos, are cherished for witchcraft use. Many Tanzanian natives believe that albino children embody ghosts. Albinos' body parts can be sold for thousands of dollars on the black market. Albinism occurs within one out of every 15,000 people in Tanzania, according to the UN. Each one of these people is in danger of being attacked. The government attempted to outlaw any doctors practicing witch craft but they could not save the majority of people.
Donate to The Lambert Post
We always welcome comments from our audience, but we reserve the right to moderate and remove comments deemed inappropriate.