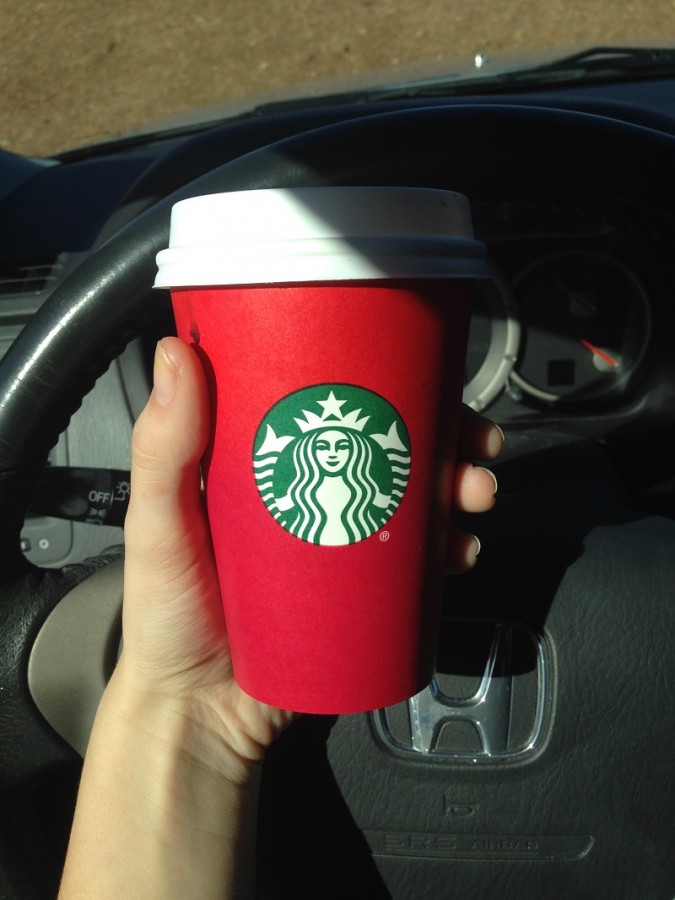 Coffee lovers seeing red after Starbucks releases new design
As a long-time coffee addict, I was pleasantly surprised when Starbucks released their seasonal drinks along with a new, minimalist, red cup. While in the past, the corporation had included printed "Christmas" designs, like snowflakes and reindeer, on their paper cups, this year's version sported no such symbols. Instead of receiving praise for their fresh look, the large business took a hit from a group of insulted, angry evangelical Christians.
One man in particular, Joshua Feuerstein, created a Facebook post that quickly went viral, claiming that Starbucks despises Christmas and Jesus. He recently spoke in an interview with CNN, in which he is exposed as a bigot and at the same time, attempts to defend his stance on the so called "Christmas Controversy."
However, I don't see the problem. As someone who identifies as a Roman Catholic (Christian), I don't find it offensive at all. Likewise, it's ridiculous to imagine that Starbucks, a corporation that values customer loyalty and fair trade, is trying to make a statement against Christmas in general.
The removal of various designs in order to create a more "minimalist" look should not be a huge deal. If a Starbucks customer is horribly unhappy and wants Christmas themed symbols on their cup, why not doodle a few Christmas trees and ornaments on the red space?
As a private company, Starbucks reserves the right to change their cup design however they would like. As I writer, I encourage people to speak their minds and share their respective opinions, mine being that there exists no "war on Christmas" and that Starbucks was not trying to make a statement by changing their cup design. Regardless, it's the company's decision and they'll reap the results, good or bad.
Donate to The Lambert Post