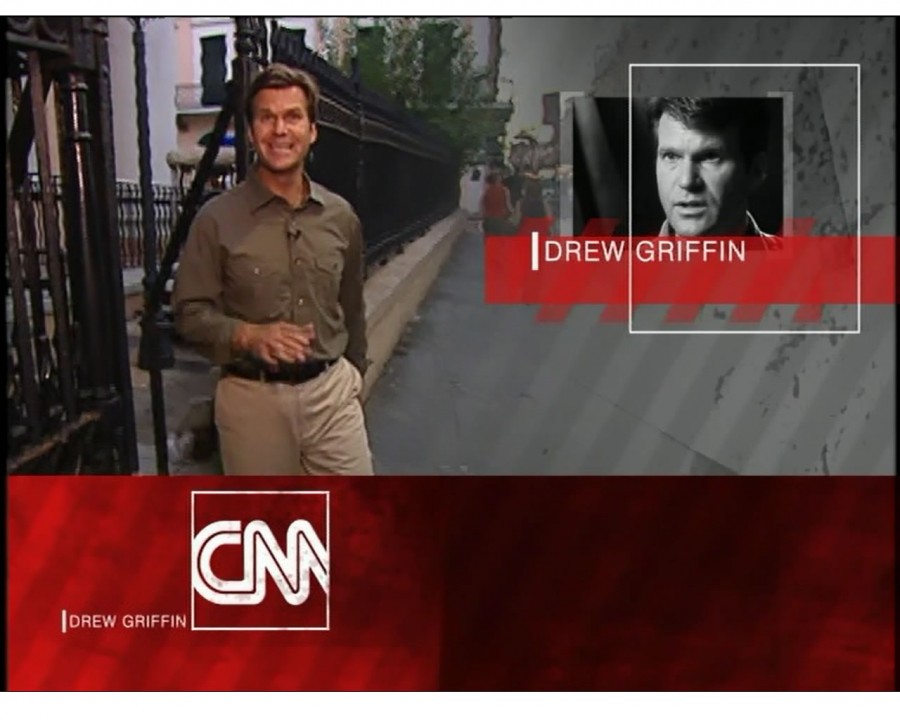 Screenshot from CNN Special Investigations Unit: "A Fatal Journey"
Drew Griffin Rises from the ashes to tell students his fire-y experiences
Drew Griffin is an award-winning investigative reporter who follows leading cases, hot on the trail of some truly shocking accusations, who came to our school early August. He was brought in by American Literature and Composition teacher Dr. Hyatt on the 21st to Lambert High School's auditorium. Directly connected to Anderson Cooper, Griffin works under the CNN investigation unit, inversely to his coworker, tracking down everything from political scandals right here in America, to corruption and famine all the way in Somalia.
Griffin recounts his experiences and strategies as an investigative correspondent to an auditorium of Lambert High School juniors. Revealing the truly impactful nature of his job, Griffin dives into the animosity he has faced in some situations, situations that additionally led to the discovery of relevant and sometimes shocking information.
Adding on to the general semantics of his pressurized position, Griffin relays to student Ryan Webb that he is naturally changed by what he witnesses as part of his investigations, in response to the question of how he is affected and/or desensitized by material that he witnesses and reports on. Similarly, in response to a separate question, Griffin reveals that it does sometimes becomes difficult to distance his stressful experiences at work from his home and family life in Forsyth County. He has "learned how to compartmentalizes" in a usually successful strategy to keep the strife of work where it's supposed to be: in the office.
Aside from being on the move investigating around the world, Griffin has additionally contributed to terrorist recaps of September 11, uncovering even more information when it's already a consensus that there is nothing new to discover, simply due to catching the misspelling of a name.
Conversely, good news for Spanish speakers and learners, Drew Griffin brings up the fact that CNN does have a South American branch when asked about a valuable second language to learn. Even on a smaller scale, the influx of Spanish speakers in America alone makes it a worth-while communication skill, according to Griffin. As long as a student continues to work on conjugation and conversation, they may be able to break into the fast-paced, hard-hitting world of broadcast journalism.
To learn more about this progressive and influential reporter, refer to his CNN profile page to find out exactly what he does, and how he does it.
Donate to The Lambert Post