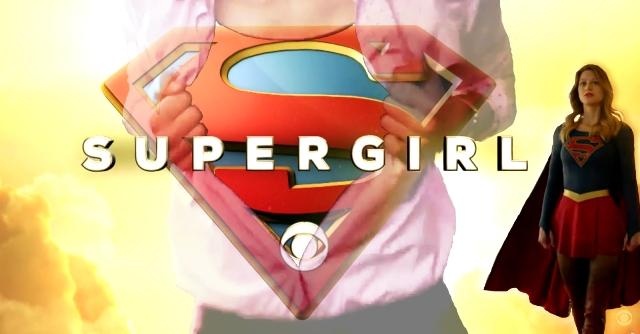 New girl power on TV
Superman, Batman, Ironman….. nearly all of the famous super heroes are males. Did you ever wonder why there are no female heroes in Hollywood movies?
CBS released a new show called Supergirl, an American television series, starting the premiere after giving background knowledge of Kara Zor-El (Melissa Benoist), now known as Supergirl. She is sent from planet Krypton at a very young age to help her cousin, Superman with this alien government on Earth. However, her pod is stuck at the Phantom Zone for 24 years before Superman arrives for rescue. He introduces her to her new home with new family to continue on living with secrets hidden behind her. The show marked their beginning on October 26th 2015, raising the viewers' curiosity every week. Even thought there are two episodes out for now, the show is unexpectedly becoming a hit!
In the first episode of the season, pilot, Kara is first introduced as a normal assistant of Cat Grant (Calista Flockhart) at Catco Worldwide Media with her colleague, Winn Schott (Jeremy Jordan), who is an alien conspiracy theorist as well. She unfortunately is exposed to the world after saving a plane that carried her step sister, Alex Danvers. She transformed her true identity in order to rescue the passengers. The whole nation is crazy of her appearance and her power that aren't easily accepted in today's society. After revealing her top secret to Winn, they work as a team to corporate her costume and missions given to the Supergirl, named after her sassy and cold boss. Throughout the show, she uses her powers that haven't even been discovered yet from herself, due to all the tests thrown out by the agents of a top-secret government agency, headed by Hank Henshaw (David Harewood). Supergirl uses her brains and heat vision to defeat Vartox, a fellow Kryptonian, working under the Commander (Faran Tahir). Actress Melissa Benoist really emphasizes her super powers in both mortal and immoral societies to maintain her new responsibilities along with human relationships.
This particular show is appealing to the female audience of all age of the appearance of a new super hero with a skirt with the same responsibilities. Most kids are inspired by what they see with special powers in helping to fight off the villains to make the world a better and safer place for us normal citizens. After the disappearance of Wonder woman in 1970s, introduced earlier through media, Supergirl is the first female-led super hero show since then. However, Supergirl has been successful enough to score such high ratings already along with creating wide range of diversity in the film industry.
The show is aired every Mondays at 8:30/7:30c on CBS with all new episodes each week. Don't miss out on the season and keep up with Supergirl with her new missions of the day!
Donate to The Lambert Post