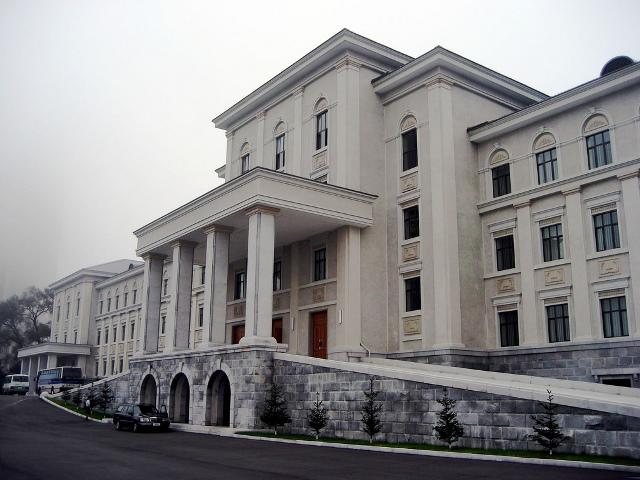 David Stanley via Wikimedia Commons
Study Abroad in North Korea? Yes, even for Americans
Two Brown University graduates, Nicholas Young and Matthew Reichel, initiated the Pyongyang Project in 2009. The two have been able to penetrate through the shrouded nation by sending students of post-secondary education to North Korea for study abroad. And yes, it is open to Americans.
According to World Policy Journal, North Korea is the world's most isolated country. Cut from global internet and publications, it is the antithesis to the United States' hyper-connected landscape. A popular leeway through its borders for ordinary foreigners has been tourism, but even this recent development shackles visitors under restrictions and buffering political propaganda. Tourists have felt that their trips were trite and calculated, perhaps on purpose by the communist government.
The Pyongyang Project, however, has acquired more liberties for their initiatives and thereby has been able to offer a unique opportunity. In the "Overview" of its "Travel Programs" page, the Pyongyang Project states, "'Our programs mix adventure tourism with education and person-to-person exchange for an in-depth experience in the DPRK that does not merely encourage blind, cookie-cutter tourism in the country.'" Indeed, its founders have achieved what they promised. Dave Fields, a recent participator from Wisconsin, recalls a time at the beach where national officials allowed Fields to talk and play with the locals freely. Another student, Max McFadden of Brown University, found the people to be quite relatable as he conversed with North Koreans about leisure activities and dating. These lucky individuals have achieved not only an academic grasp of the country through one of three available study programs but also a relational understanding. It is a comprehensive experience.
But it may be long before one can reserve a spot. The organization's last two "open programs" (meaning open to anybody who qualifies) were completed over a year ago. All the "independent programs" (accepting only members of specific groups) have also been finished except for one: students of the Young Presidents' Organization embarked on their trip on Oct. 4 and will return on Oct. 12. Any college student who is interested (or anybody who is "soon-to-be") will have to wait and watch the website for future openings.
Donate to The Lambert Post