Prateek Yadav, Opinion Staff

December 6, 2019
I didn't walk into the theater with many expectations, but Frozen II still managed to disappoint me- here's why. Virtually every reason why I didn't enjoy this movie comes down to the very simple fact that it is a sequel. First, and foremost, I didn't think Frozen needed a sequel...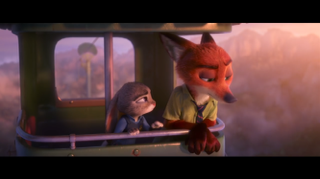 Jordan Meaker, Editor-in-Chief

March 14, 2016
Entering the theater to view Zootopia on Sunday, I knew next to nothing about Disney's newest animated flick, except for that Jason Bateman was in it and it received impressively high ratings on IMDB (8.4 out of 10, the same score as movies like The Dark Knight Rises and Citizen Kane, for comparison...