Chaney Duskin, Sports and Entertainment Editor

November 4, 2019
The Track and field team had their informational meeting on November 1st, where they talked about their upcoming season this spring. At the informational meeting, Coach Nesbitt talked about important information that students need to know to join the Track and Field team. Conditioning...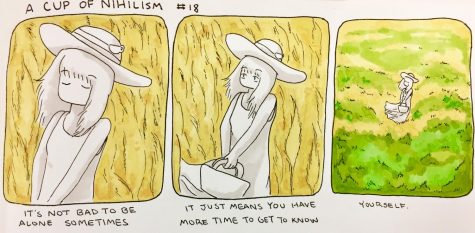 Ann Ding, Resident Artist

February 3, 2018
Sometimes people are afraid to be alone, because they will have to face their own thoughts. It may be scary, but facing yourself is how you come to accept yourself.