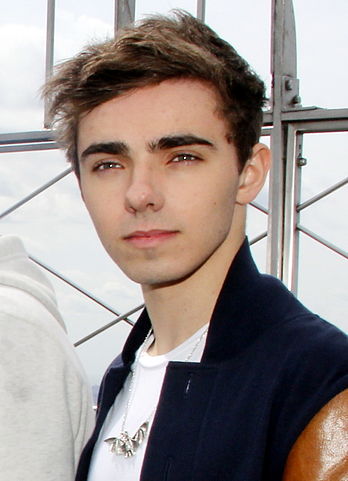 Nathan Sykes; just another Justin Bieber?
The colorful world of music has a new artist, and his name is Nathan Sykes. Now, before he is written off as a solo version of One Direction or another Justin Bieber, Nathan isn't an everyday boy band wannabe. Nathan Sykes enjoys creating a new kind of music all together. If he is compared to other boy bands or solo male artists all they really do is sing the same everyday type of music with the  same general idea behind the lyrics. But, Sykes sings a little differently than the rest of the boy band population. Sykes combines R&B music with Pop music, creating a unique style that is both enjoyable to listen to and fun to sing along with. He uses band instruments within his songs such as, trumpets, drums, trombones, and he himself even creates sounds within the music by doing simple things like snapping his fingers. This technique is a reminder of all of the great songs that have been written like his, of which most were sung by some of the most famous faces in music history.
Not only does he have a new sound, but his lyrics are very catchy, so catchy in fact, that if someone had never heard his songs before or watched his music videos, that person would instantly be singing along with the young artist. I caught myself doing this several times while watching both of his videos for his songs, Kiss Me Quick and More Than You'll Ever Know. Hopefully, it is now clear that Nathan Sykes definitely stands out in today's crowd of boybands.
Donate to The Lambert Post