Art of Lambert: Nadia Ismail
Nadia Ismail is a Junior at Lambert who has an aptitude for art and STEM subjects. She is admired for her wholesome, humble demeanor that shines through her art pieces.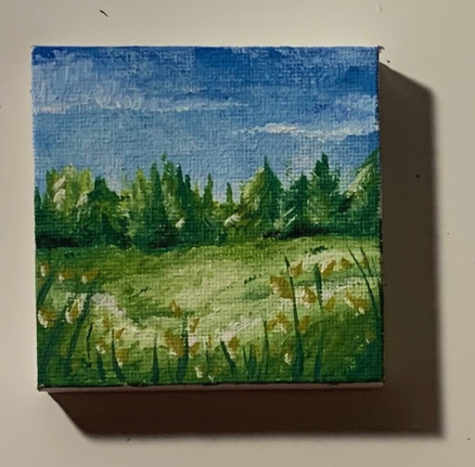 For as long as Nadia can remember, she has excelled in her art skills and consistently elicited support from her teachers. Because her art skills have been a constant in her life, she never had a specific moment where she realized she was good at art.
"I always really liked art, and I think it was something that my mom kind of enabled because she really likes art," Nadia said.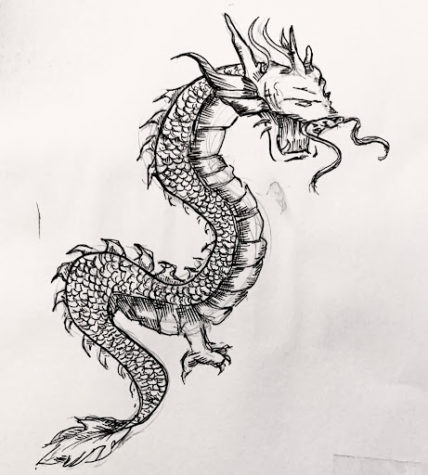 Nadia's mother works as a math and physics tutor, which inspired Nadia's affinity for STEM-based subjects. While it is a stereotype that people who are good at math can't also be good at art, Nadia believes that it's a false narrative because math is a necessary component of art and proportions. 
While Nadia mainly enjoys drawing cats and "chubby, small" animals with simple pen and paper, she also likes to explore different facets of art, including architecture and ceramics. She gravitates toward clean lines in her art rather than a pencil-sketched art style. She has never worked with paint because she is "too impatient" to wait for the paint to dry, whereas using a pen is straight to the point and allows for instant gratification.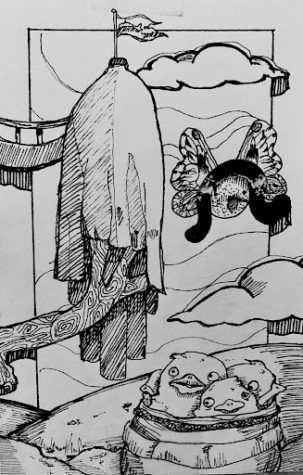 "Just because there's more freedom when it comes to drawing more cartoony animals," Nadia remarked. "You don't have to make it super accurate, and it just has to be cute."
Nadia finds inspiration from some 2D artists on social media but mainly draws inspiration from cartoon shows, like Adventure Time and Amazing World of Gumball. She enjoys these shows because they visually consist of weird characters thrown together, but they all have clean lines. 
"Whenever I'm drawing something, I look at a bunch of reference photos that don't match, and I put them all together, kind of like a collage," Nadia said.
Nadia's favorite art piece that she's created was a ceramics project she sculpted her freshman year of a 3D landscape.
Just like any artist, she experiences cycles of inspiration and stagnation, which is why she couldn't see art as a reliable career 
for herself in the future. While she is attracted to the idea of computer science and math, she plans to keep art in her life as a hobby and possible side-career opportunity. 
Leave a Comment
Donate to The Lambert Post
Your donation will help support The Lambert Post, Lambert High Schools student-run newspaper! Your contribution will allow us to purchase equipment and cover website hosting costs.