Small Businesses of Lambert: WildflowerTDesigns
In a world full of people who are used to buying items from large corporations and receiving them within 24 hours, it's important to realize that small businesses offer things to customers that corporations simply can't. At Lambert, there are many students who own small businesses; namely Sophomore Trisha Nanda Kumar.
Trisha's business can be found on Etsy under the store name, WildflowerTDesigns. She makes and sells necklaces, rings, earrings and paints customized paintings.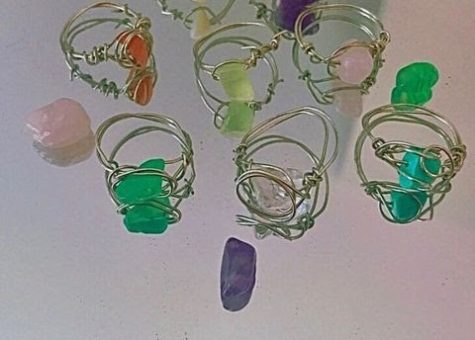 Trisha has always had a creative side, being passionate about creating since she was a little girl. She enjoyed painting, dancing, singing and making jewelry and still enjoys doing all these things. When the initial lockdown happened at the start of the pandemic, Trisha's "For You" page on Tik Tok was full of users who started their own small businesses. With her creative passion and inspiration from other young business owners, she decided to start her shop on Etsy in July 2020.
"I was really inspired by it and I used to do it in the past for fun, so I was like, 'why don't I sell it too?'" Trisha said.
When it comes to finding inspiration for what to create, Trisha enjoys scrolling through Pinterest and other photography platforms. She likes to make jewelry and products based on trends and finds a lot of inspiration from seeing the jewelry people wear at school.
All the jewelry on Trisha's website is handmade with materials she buys from Michael's and other online retail stores. While the making of the jewelry pieces takes the longest, Trisha enjoys packaging the most because she gets to personalize the orders.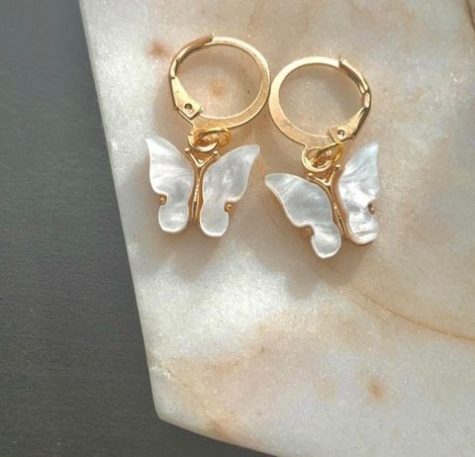 "I like packaging orders, and I like making it look like a gift," Trisha said. "So I'll wrap it up, put a bow, add extra stuff and write handwritten notes."
Although managing a business online is the most convenient and ideal for a high school student, Trisha aspires to have a pop-up shop one day. As a full-time student, Trisha finds it easy to manage her business because she has the weekends to package and ship her orders. During the holidays, running her small business proves challenging with the surge of gift shopping.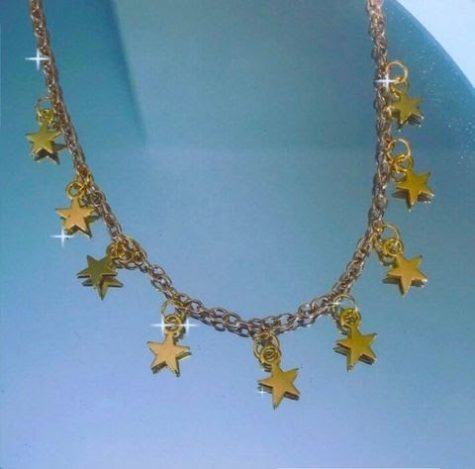 Trisha expressed that one of the biggest challenges she faces with her business is finding the motivation to continue. It can be very discouraging when the interaction with her shop is dropping, but Trisha stresses to not give up when your shop isn't gaining enough traction. 
Starting her Etsy shop has been a creative outlet and a way for Trisha to express herself. Before ordering that necklace from Amazon, check out a small business! They support people like Trisha and are made with a personal touch. Check out Trisha's Etsy shop at WildflowerTDesigns along with other small businesses.
Do you own or know someone at Lambert who owns a small business? Let us know through our Instagram @thelambertpost! We'd love to write about it and feature some more small businesses!
Leave a Comment
Donate to The Lambert Post
Your donation will help support The Lambert Post, Lambert High Schools student-run newspaper! Your contribution will allow us to purchase equipment and cover website hosting costs.