Catastrophe in Catalonia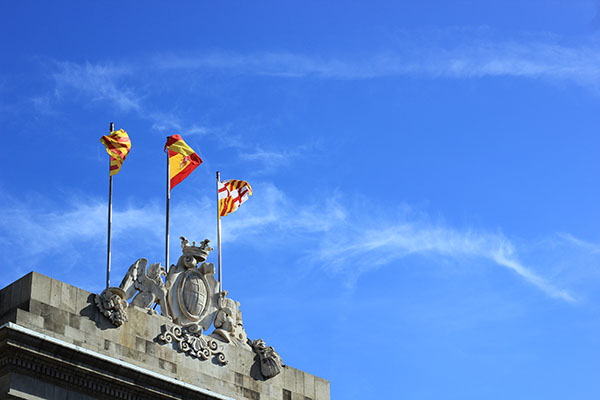 A week after a debacle about use of military force to stop a democratically held vote in Catalonia, Spain, it is important to reflect on the causes of the crisis and its repercussions.
Catalonia, an ethnically independent region in the northeastern part of Spain, on the Iberian peninsula, voted for independence from Spain on October 1st, a date that will live in infamy for many Catalans. The scheduled vote for independence erupted into violence as the Spanish National police launched a "concerted effort" to stop the election, firing rubber bullets and using batons to prevent voting turnout. Police reportedly broke into polling stations, pulling voters out by their hair and smashing ballot machines. Over 900 people were injured, but the Spanish Government's violent tactics to stopping the election has left many Catalans even more determined to speak out. As Catalan firefighter Victor Noguer says at an October 3rd protest, "This is a protest against police violence and maintaining momentum after Sunday."
Catalonia's recent crisis was a result of the slowly escalating tensions between the Catalan government and that of Spain. In 2006, Spain offered Catalonia greater independence by letting Catalans control their own finances, healthcare, and economy. From this moment forward, independent sentiment grew in Catalonia as the rich region believed itself well off enough to fend for itself. In March 2014, Spanish authorities blocked a proposed independence vote and, facing increasing pressure, Catalan officials postponed their independence vote. The situation exploded in 2017 when Catalan officials skirted Spanish officials and decided to hold their vote anyways.  Under Catalan Law, Catalonia can declare its independence two days after an independence referendum, but Spanish courts do not recognize this right. During the referendum, only 43% of Catalonia's voting population turned up but the results were overwhelmingly pro-independence (90%).
Catalans and the Spanish population as a whole are sharply polarized. Pro-unity groups (asking for the unity of all parts of Spain under one cohesive government) held a rally at Barcelona over the weekend that rivaled even the largest pro-independence rallies.  Catalan Leader Carles Puigdemont will likely "take the referendum results to the parliament" on Tuesday and speak on behalf of pro-independence voters. While Catalan independence is in no way guaranteed, public opinion has largely shifted in their favor. However, the European Union refuses to get involved in secessionist movements and, while Mr Puidgemont has called for negotiations, Madrid has (so far) refused.
The situation is highly inflammatory in a very nationalistic Spanish country and a resolution does not appear to be in sight.
Story will continue to be updated as new information comes out.
Leave a Comment
Donate to The Lambert Post
Your donation will help support The Lambert Post, Lambert High Schools student-run newspaper! Your contribution will allow us to purchase equipment and cover website hosting costs.