Encode Justice Scholarship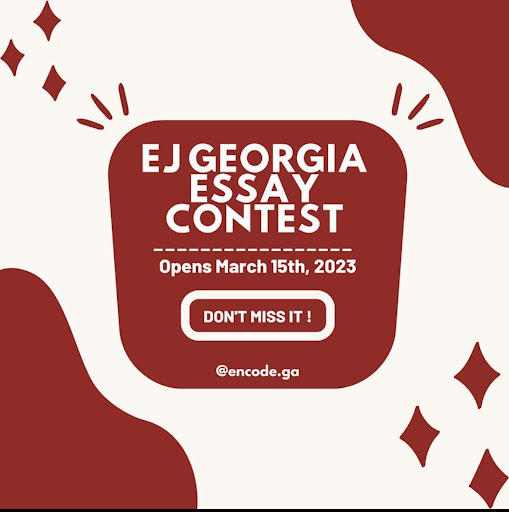 Starting on March 15th, Encode Justice is hosting an essay contest regarding data privacy, with the winning reward being a scholarship. 1st place gets $250, 2nd place gets $150, and 3rd place gets $50. 
As a nationwide organization, Encode Justice specializes in advocating for justice under the gradual pressure from artificial intelligence. As technology is rapidly growing, the organization focuses on raising awareness in developments that may affect the court of law and privacy. With many users becoming worried about their data privacy, Encode Justice allows them to express their concerns. 
Lambert junior and chapter leader of Encode Justice Martha Mwangi started the scholarship alongside Emily Nicholas. Manishidha Spriyan and Anna Pham also assist Martha in carrying out planning and funding of the project. Martha and her team hope to reach a wider audience and motivate students to become informed on the topic concerning the essay. 
The essay topic centers around the recent bill called the Georgia Computer Data Privacy Act. The bill outlines important data privacy where companies will have to comply with requests made by the consumer regarding their private online data. 
"We know a little bit about data privacy, we know about [Virtual Private Network] and stuff like that," Martha said. "But we want people to do the research because the questions are going to be research based. We want people to look into [the bill] and learn more about it, especially since you are going to be living in that technology based world."
The scholarship's deadline is March 30th, and the team hopes to announce results before May 20th. Anyone in Georgia is allowed to apply, whether they are a part of  the organization or not. It is also open to students of all high schools, not just Lambert. 
The judges will be Sneha Revnaur, Kashyap Rajesh and Shreya Sampath, who are all executive members of Encode Justice. Their information can be found on their  website. 
For more information regarding the contest, a summary can be found here: https://tinyurl.com/yc84tu3r, along with additional information found on their website https://encodejustice.org/. Updates will be made on their Instagram, @encode.ga.
Donate to The Lambert Post
Your donation will help support The Lambert Post, Lambert High Schools student-run newspaper! Your contribution will allow us to purchase equipment and cover website hosting costs.