Fans Speculate the Fault of Rock PnB's Death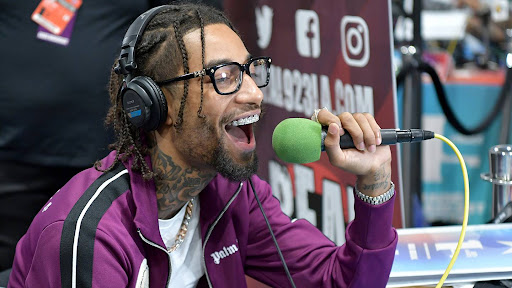 The world is mourning the loss of Rakim Allen, more commonly known as rapper PnB Rock, who passed away September 12. LAPD arrived on the scene after responding to a robbery they discovered a body who was later identified as Allen who was shot at the scene.
Pnb Rock's career started in 2014 and kicked off in 2016 because of his single 'Selfish.' It's a song about PnB Rock's jealousy in a previously short-lived relationship. He quickly rose to fame with the influx of followers as the song quickly hit 51 on the US Billboard Hot 100. He gained more attention when he collaborated with Ed Sheeran and Chance the Rapper on their song, 'Cross me'.
Pnb Rock was found at Roscoe's House of Chicken 'N Waffles on West Manchester Avenue at 1:15 p.m. He was having lunch with his girlfriend, Stephanie Sibounheuang, when a Robbery took place. Pnb rock was a target in this robbery, and fans are speculating that an Instagram post revealing their location, posted by @Sibounheuang (Rocks Girlfriend), may have been the real cause of his death.
"I think that it was partially the girlfriend's fault for posting his location, but at the same time people didn't have to show up and do that to him." Senior Shakeira Adams said, " I was really saddened to hear about his passing."
Adams is a long-time fan of Pnb Rock, and many of her friends, family and other Lambert students are also distraught by Rock's tragic death.
Fans assume that Rock may have been targeted for his valuables because of the flashy jewelry he was known for wearing. Despite the loss of the beloved rapper, his legacy will live on through his music and dedicated fans.
Donate to The Lambert Post
Your donation will help support The Lambert Post, Lambert High Schools student-run newspaper! Your contribution will allow us to purchase equipment and cover website hosting costs.