Five Things Friday: from investigation to resignations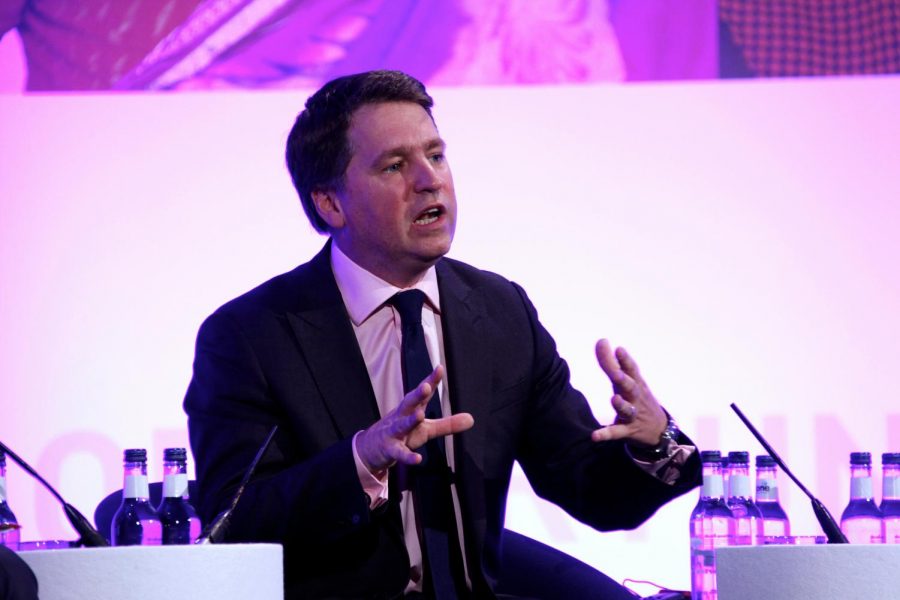 02/18/18: Israeli Prime Minister under investigation
On Sunday, Israel's Prime Minister Benjamin Netanyahu is under pressure by the public as police arrested seven members of his inner circle, less than a week after the police declared that there was enough evidence to indict the Prime Minister with corruption charges. This investigation- locally named Case 4000- was carried out by the local police and the Israeli Security Authority who arrested individuals for several charges, including fraud, bribery, and breach of trust. Political unrest is amplified as images of Israeli protesters raise signs and strike against Prime Minister Netanyahu in the wake of police recommendations to indict corruption in several cities throughout the country. Prime Minister Netanyahu has not been named suspect of the latest investigations and continues to deny any wrongdoings. In a statement issued later that night, Netanyahu stated, "The media witch hunt continues with all its might. After the air came out of Case 1000 and Case 2000 and after it became clear that there is absolutely no air in Case 3000, the media put tremendous pressure to inflate another balloon — [Case] 4000. Also from this [case], all the air will come out."
02/19/18: Syria's "de-escalation zone" bombed
On Monday, Eastern Ghouta was bombarded with airstrikes that lasted over two days. In theory, Ghouta was a "de-escalation zone," a safe area where civilians can live without being targeted by either party in Syria's war. The recent attacks have caused an international outcry. "This could be one of the worst attacks in Syrian history, even worse than the siege on Aleppo. The sheer intensity of airstrikes is leveling the city, and killing civilians without any regard or mercy," stated Zedoun al Zoebi, CEO of the Paris-based Union of Medical Care and Relief Organizations. According to the UK-based Syrian Observatory for Human Rights, 106 individuals- including 58 children and 42 women- on Tuesday alone, making this the largest death toll in a single day since the chemical attack on Syria in 2013. The severity of the situation was heightened by the lack of resources and humanitarian aid allowed to enter Ghouta.
02/20/18: Rohingyas stuck in "no man's land" to be resettled
On Tuesday, Myanmar and Bangladesh have agreed to resettle upwards of 6,000 Rohingyas who are trapped in the "no man's land" between the two countries. Since August 2017, over 680,000 Rohingyas have fled the Rakhine State after armed militants attacked the region. Mohammed Abul Kalam, Bangladesh's Relief and Refugee Repatriation Commissioner, noted that the individuals trapped in no man's land would be moved as a part of the United Nations efforts to support the repatriation efforts to return the Rohingya Muslims back to Myanmar.  The United Nations refugee agency acknowledged that many had indicated the fear returning to Myanmar, indicating the need for guaranteed safety and protection for those who have fled violence in their country. "After Tuesday's meeting, the Myanmar side (accepted) our position, and agreed to take steps to repatriate and resettle these people," stated Kalam. Leaders from both Myanmar and Bangladesh agreed to start repatriation efforts in January, but but no Rohingya have returned to Myanmar so far.
02/21/18: Students leave school protesting
Following the shooting at Marjory Stoneman Douglas High School in Florida last Wednesday that left 17 dead, the survivors of the massacre left class to protest at the state Capitol building. The students chanted, "Vote them out" as they demanded a ban on weapons that were used to kill their classmates. The impact was widespread as students from across the nation- including students from Phoenix, Minneapolis, Colorado, Illinois and Washington DC- walked out in support of Stoneman High School. Sophomore of Stone, Daniel Bishop, stated in an interview his purpose for flying out to Tallahassee: "People I know died. My friends died. If our government was doing something correctly, then we wouldn't be here today. And I truly believe that we can come here and make a difference if we all just work together to pass bipartisan legislation."
02/22/18: UNICEF Deputy Director resigns
On Thursday, UNICEF Deputy Director Justin Forsyth resigned after allegations he behaved inappropriately toward female staff members during his time as chief executive at Save the Children. According to the BBC, Forsyth allegedly sent inappropriate text messages to young female staff at Save the Children- which left for UNICEF at the end of January 2016- about what he was wearing and how he felt about them. The Save the Children organization has also been investigated following the revelation that the staff of the British-based charity Oxfam abused their position of trust by forcing the people they are supposed to help to sexual acts. The Deputy Director made a statement on Twitter: "I want to make clear I am not resigning from UNICEF because of the mistakes I made at Save the Children. They were dealt with through a proper process many years ago. I apologized unreservedly at the time and face to face. I apologize again."