Five Things Friday: from troops to repeat elections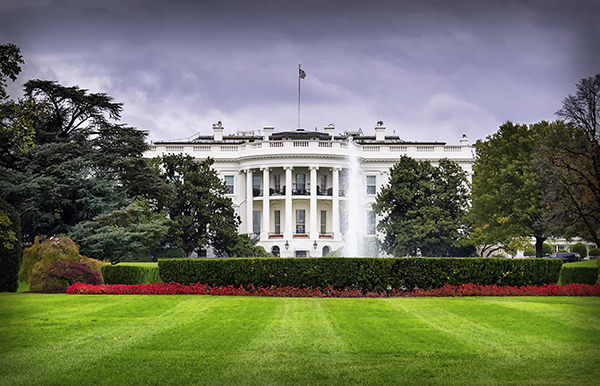 10/21/17: President Trump questioned about troops in Niger
President Trump has come under criticism for calling a widowed wife of one of the four American troops killed during an ambush in Niger. When President Trump was questioned about the dispatch of troops in Niger, he revealed very limited information to the press. Major Dunford, President Trump's top military adviser, called the incident complex: "I think we do owe the families and the American people transparency in incidents like this, and we intend to deliver just that." White House Chief of Staff, John Kelly, released a statement to further elaborate on details on the ambush and to defend President Trump's decision to call the families of the fallen soldiers.
10/22/17: Presidents visit stage to raise money for the hurricane
For the first time since 2013, the five living former Presidents- George H.W. Bush, George W. Bush, Jimmy Carter, Bill Clinton, and Barack Obama- all came together in College Station, Texas for a hurricane relief concert. The concert aimed to raise money towards the victims of Hurricane Harvey, Irma, and Maria. Some of the artist appearances include Lady Gaga, Yolanda Adams, and Robert Earl Keen. According to John McGrath, a spokesperson for George H.W. Bush, the hurricane efforts have raised over $31 million since September 7 through various donations, concerts, and events. Donations are taken at https://www.oneamericaappeal.org/ where 100% of the proceeds are donated to hurricane relief.
10/23/17: End of ISIS occupation in Philippines
Late Monday evening, the Philippine government declared that the five-month siege against ISIS militants in southeastern city Marawi has ended. The siege sparked fears that ISIS would attempt to spread its influence into southeast Asia, as it lost its power and money in Iraq and Syria. Philippine Defense Secretary Delfin Lorenzana stated, "Those are the last group of stragglers of Mautes … so they were finished. There are no more militants inside Marawi City." In response to their victory, U.S. Defense Secretary Jim Mattis congratulated the Philippine army for its successes against the militants in Marawi. Despite the Philippines' win, the ISIS occupation in the city has left more than 1,100 dead.
10/24/17: Twins survived rare surgeries prepared to go home
Craniopagus twins Abbey Delaney and Erin Delaney are set to go home together after 15 months in the hospital. The twins survived one of the rarest and most risky surgeries: the separation of a cranially conjoined twin. The surgery – lasting more than 11 hours with a team of 30 physicians at the Children's Hospital of Philadelphia – was an amazing feat: half of conjoined twins are born dead, and 35% die within the first hour. Despite the bleeding in the brain from the surgery, the twins are show progress. Whether they will have cognitive disabilities is unclear and will remain that way until they are at least three years old, but they are currently acting like "normal" toddlers – crying, laughing, and crawling.
10/25/17: Tensions rise during Kenyan Presidential elections
After opposing candidate Raila Odinga claimed that President Uhuru Kenyatta's re-election was fraudulent, the Kenyan Supreme Court annulled Kenyatta's August win of 54%. Supreme Court declared that the polls will reopen on October 17 for a repeat election. While the majority of the nation voted peacefully, towns that were supporting candidate Kenyatta – such as Kismu and Kibera – erupted in protests. Many protesters are refusing to vote as a form of nonviolent protest, while others have resorted to violent uprisings. These uprisings have led to four deaths as well as several injuries. Kenyan police spokesmen decline to comment on the issue. The polls are expected to close at 5PM Thursday, October 26, and results are to be announced the following week.
Leave a Comment
Donate to The Lambert Post
Your donation will help support The Lambert Post, Lambert High Schools student-run newspaper! Your contribution will allow us to purchase equipment and cover website hosting costs.