Five Things Friday: From volcanoes to solar flares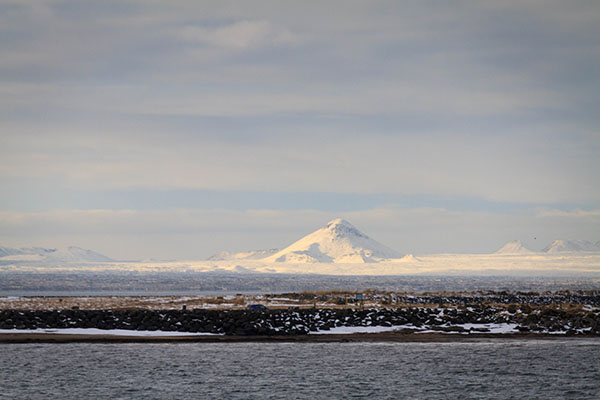 09/02/17: Icelanders brace for volcanic eruption
As September and October approach, the people of Katla, Iceland prepare for the possibility of volcanic eruptions from Katla Volcano. Although the last eruption occurred in 1918, seismologists are constantly monitoring the volcano after a summer of especially active seismic activity. In response to this concern, Iceland has set up a mass text system where citizens can immediately receive information regarding any changes in volcanic activity and communicate any evacuation needs. The increased tension from volcanic activities has turned the city of Katla into a tourist hub, increasing the number of hotels from 400 to 1,600 in only the past few years.
09/03/17: Evacuation planned in Germany
After a massive World War II bomb was discovered under the city of Frankfurt early Tuesday morning, city officials are planning to evacuate over 60,000 people. The bomb, found during construction near the Goethe University Frankfurt compound, belonged to the British during the war. Due to the massive size of the bomb, extensive measures are being taken to ensure the public's safety. This isn't the first time an industrial-sized bomb has been found under the rubble of post- World War II Germany: in May, 50,000 people were asked to leave Hanover after a bomb was discovered during construction. The Frankfurt bomb is scheduled to be diffused at midday and is expected to take four hours.
09/04/17: Haley urges stronger sanctions against North Korea
United States ambassador to the United Nations, Nikki Haley, urges the countries to take stronger actions against North Korea's nuclear threats. Speaking at an emergency Security Council meeting, Haley states that North Korea's sixth test shows that the UN's measures are not taking the statement that it needs. As Kim Jung Un is "begging for war," Haley proposes that the UN discontinue the "half-measures" and issue the strongest possible sanctions against North Korea in order to stop Pyongyang's nuclear program. South Korea's UN ambassador, Cho Tae-yul, agreed with Haley, stating that both South Korea's and the United States' response has to be "truly biting" to make a strong political statement.
09/05/17: Trump removes DACA
President Trump officially discontinued the DACA Program, Deferred Action for Childhood Arrivals, no longer accepting applications for new applications for legal status after Tuesday, Sept 5. By doing so, President Trump is giving Congress six months to act upon the issue as a "window of opportunity for Congress to finally act." President Trump backs his decision as one made for the American people, stating that his actions reflect the need to meet the American citizens' needs. He states that by ending DACA, the government is setting new priorities in advancing immigration reform: improvement in jobs, wages, and security for the American worker and their families.
09/06/17: Sun unleashes the solar flare of the decade
Early Wednesday morning, the sun released two powerful solar flares– the second being the most powerful one in more than a decade. Categorized as a X9 class solar flare, one of the most intense sun-storm category, this phenomenon last happened in 2006. The flares resulted in high frequency radio blackouts and degradation of low frequency communication. As a result of these intense flares and solar storms, an aurora may cross Northern United States in areas across Washington, Montana, Michigan, and more states across the north. It is impossible to predict the exact times and place of the light show; however, scientists predict that it will happen either Wednesday or Thursday night.
Leave a Comment
Donate to The Lambert Post
Your donation will help support The Lambert Post, Lambert High Schools student-run newspaper! Your contribution will allow us to purchase equipment and cover website hosting costs.