One Month Later: East Palestine Train Derailment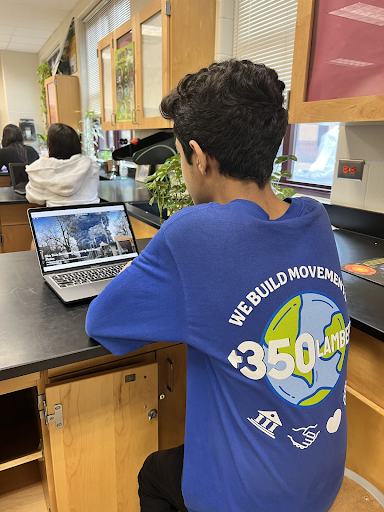 It has been nearly one month since East Palestine, Ohio became the subject of ecological disaster, following the derailment of a Norfolk Southern train coming from Ohio en route to Michigan on February 3, 2023. 
The derailment, caused by a broken axle on the train, resulted in the collision of 50 freight cars, 11 of which contained hazardous materials.
Consequently, the derailment caused an explosion that polluted the Ohio sky with a dark plume of gas and fire. The harmful substances on the train included vinyl chloride, butyl acrylate, ethylhexyl acrylate, ethylene glycol and monobutyl isobutylene, some of which are considered cancerous and are used in plastic products.
Since the explosion, the Environmental Protection Agency (EPA) visited East Palestine to assess the situation and the present danger of toxins. They discovered that livestock and approximately 3,500 fish in nearby ponds and streams died. Additionally, the EPA then blocked off access to nearby streams, Sulfur and Leslie Run, to prevent water contamination.
 On February 5, Ohio Governor Mike DeWine issued an evacuation order for East Palestine. During the absence of residents, Norfolk Southern conducted a controlled release of remaining chemicals to prevent another explosion. This controlled release caused another dark plume of gas to settle over the town, and was visible to airliners. 
On February 7, the EPA released a statement that they no longer detected hazardous materials in the atmosphere. The next day, evacuated residents were allowed to return home and were advised to clean and decontaminate their homes. However, residents started reporting a plethora of health issues, such as rashes and irritation in the lungs. In the following weeks, residents have even described tap water to look milky.
This has led to people wondering whether or not the town should have been deemed safe.
"I trust the EPA to some extent, I'm not sure if I trust the governor of Ohio because he is a politician, what he says, what he does, is much more politically motivated while the EPA, the federal agency, they're a bit more trustworthy," Lambert environmental club member Aryan Batada said.
After news of the disaster broke, many people have come to aid East Palestine, including former president Donald Trump.
On February 22, the former president distributed Trump branded water and hats from his failed 2020 campaign to residents, taking pictures along the way.
The following day, transportation secretary Pete Buttigieg visited East Palestine to assess the state of the town. Buttigeg has faced criticism from the GOP for not responding to the disaster earlier. 
Facing even more condemnation is President Joe Biden, who has not yet been to the site of the disaster. The week that Trump visited East Palestine, Biden had a meeting in Ukraine with President Volodymyr Zelenskyy. Biden has since faced scrutiny from the GOP as many felt that he cared more about international affairs than domestic issues. As of now, Biden has stated that he will visit East Palestine "at some point." 
At this point, East Palestenians are still suffering from the pollution in the air and are having frequent town hall meetings to discuss the issue. After receiving backlash for their absence at a town hall meeting on February 15, Norfolk Southern representatives have attended every meeting.
Norfolk Southern has taken responsibility for the incident and will fund the restoration of the town. Darrell Wilson, assistant vice president of government relations at Norfolk Southern apologized at a public meeting, stating 'We're very sorry, we feel horrible for what happened.' Norfolk Southern has been against safer, more advanced braking systems such as electronically controlled pneumatic brakes (ECP), instead relying on older systems that are more likely to fail.
This apology was not accepted by the crowd who responded in an uproar of booing and sighs of discontent. The apology is held in even more contempt as another Norfolk Southern train derailed in Springfield, Ohio on March 4.
            In this most recent incident, 20 freight cars were derailed, but luckily none of them contained hazardous waste. As a result of the crash, over 1,500  residents lost power.
The cause of this derailment is unknown but one alarming correlation is that both train derailments in Ohio involved Norfolk Southern trains.
East Palestine, Ohio, has become the site of an unprecedented ecological disaster, with widespread possible ramifications that affect residents and the environment alike.
Donate to The Lambert Post
Your donation will help support The Lambert Post, Lambert High Schools student-run newspaper! Your contribution will allow us to purchase equipment and cover website hosting costs.