Covid, Grades, and Virtual Students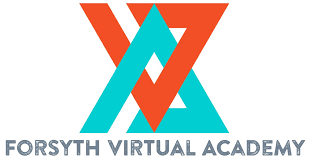 For many students, March 2020 seemed like the beginning of the end. Schools and extracurriculars were shutting down left and right. As stay-at-home orders were being issued, students had to quickly shift and adapt to a 100% virtual learning environment and teachers were scrambling to find ways to teach the remaining content.
Unfortunately, the pandemic persisted beyond most people's expectations and left schools with a need to accommodate new virtual students. Prior to the 2020-21 school year, Forsyth County Schools gave students the option to attend school online through Forsyth Virtual Academy (FVA) for the first semester and return face-to-face after winter break.
I was one of the students who sat out the entire year.
And now that we're mostly back, I wanted to know how others felt about their online school experience.
To learn more about the impact on other students, I spoke with 9th grader Samarth Agarwarm, a fully virtual student last year. He recalled his experience as being "handled well" because adequate support was available but also admits that "the learning wasn't as in-depth as I would've liked for certain topics."
I related a lot to what Samarth has to say as we have similar frustrations and views on what we thought the district was doing well. For example, issues such as lack of communication and learning that wasn't very in-depth made retention of the material , especially during testing periods.
To find out more from the teacher's side of the screen I spoke with Mrs. Watkins, one of Lambert's AP Human Geography instructors who taught all of her classes through FVA.
Most notably, Mrs. Watkins mentioned how she "had to completely redo everything."
"I do everything on paper, and I lecture, and it's almost impossible to do any of that virtually," Mrs. Watkins explained.
It's an undeniable aspect of the program that affected everyone during their virtual experience. At the beginning of the year it was quite obvious that teachers were scrounging around for material, leading to a rocky start in terms of grades.
"Students were not doing as well as they would have if we had been face to face," Mrs. Watkins said. "Students who were highly motivated, who watched all of my videos, who did as I asked – meaning, they didn't use outside resources to take quizzes or tests – did as well as they would have if they had been in class."
I completely agree with Mrs. Watkins: Being self-motivated to get up and learn with the distractions of daily life was sometimes difficult.
Forsyth Virtual Academy was the best option for me and many others at the start of the school year as it guaranteed safe learning on your own time. However, the harsh reality for many students was that asynchronous learning inevitably had less student-teacher engagement and a weakened school community.
This school year, though, things are looking up. I was able to return to in-person learning, and everyday I am now presented with things that I missed online – my peers, teachers, class activities and even walking through the halls. While I don't regret participating in FVA for the whole year for my personal health and safety, I am certain that face-to-face learning will be a more positive experience for me and others returning to normalcy.
Leave a Comment
Donate to The Lambert Post
Your donation will help support The Lambert Post, Lambert High Schools student-run newspaper! Your contribution will allow us to purchase equipment and cover website hosting costs.