Dominion Voting Systems vs Fox News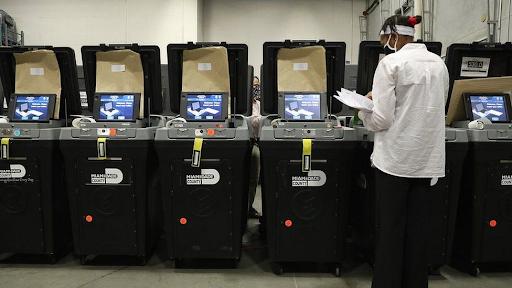 The advent of cable news started in 1980 with the founding of CNN, being the first channel to offer 24/7 news. In November 2022, 1.6 million people watched primetime news, with the leading program being Fox News and its 356 thousand watchers. In addition, companies use cable news as prime time slots for advertising, an example being $1.4 billion being spent during the 2022 midterm elections in Georgia alone. 
Recently, Fox News has been struggling in a lawsuit against Dominion Voting Systems in which Dominion is suing for libel after claims were made by Fox News anchors about the integrity of the 2020 presidential election. Text messages have been released as part of the case, with anchor Tucker Carlson and owner Rupert Murdoch directly contradicting claims that have been made on the air. 
"I hate him passionately," Carlson said about former president Donald Trump. However at the time, Carlson was lying on air about the 2020 election. 
"It doesn't matter what they believe, it matters what they say," Lambert student Ben Edwards said about news personalities and contradictory statements made by Tucker Carlson.
News channels across the political spectrum often show ads for politicians during election season which are meant to sway viewers towards one viewpoint or another. With the primary purpose of news being to inform, political sway becomes an issue. Ads run for politicians on Fox News have contributed to the attitude that Dominion Voting Systems machines were part of a fraudulent election, leading to the lawsuit today.
Unfortunately, news companies exist in a system where one of the primary goals is to make money. However, lies cannot penetrate the fact that there are consequences when companies are defamed for another's gain.
Donate to The Lambert Post
Your donation will help support The Lambert Post, Lambert High Schools student-run newspaper! Your contribution will allow us to purchase equipment and cover website hosting costs.