End of an Era: Melanie Martinez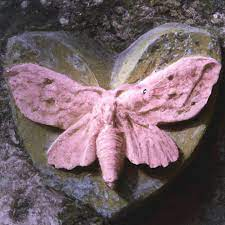 Melanie Martinez is an alternative music artist who was previously featured in season 3 of "The Voice," a singing competition show. Renowned for her hard-hitting message in her songs and attention to detail in her music videos, fans have grown to love her persona, Crybaby, whose life is followed throughout her consecutive music videos. Crybaby is the main character in Martinez's videos, modeled after how she sees herself but remade to be artistic and magnified. 
After her time on "The Voice," Martinez released her debut album "Dollhouse" in 2014, which was followed by her album "Crybaby" in 2015. This captures the era in Crybaby's life as she begins to discover the real world. Martinez presents adult themes through the eyes of a child, showing how Crybaby learns how to deal with her family situation and resulting trauma. 
"A lot of – if not all – of her songs talk about a serious topic," fan Anooshka Rao stated. "They're not always so clear, but it's definitely there if you listen closely."
Following the release of Crybaby, Martinez released "K-12" the album and a short film. The film shows Crybaby entering a K-12 sleepaway school, where Crybaby looks at life through the lens of a teenager, living through the problems of adolescent life. The film has aspects of immortality and magic, but the premise continues to surround dark, adult concepts masked by innocence and pastel colors. 
"K-12 wasn't a conventional album," Rao mentioned. "It was targeted more towards [Teens and Young Adults], so I feel like we could relate more."
Martinez then released "After School" in 2020, an extended play that has no connection to Crybaby's timeline. Fans have adored Martinez's dark-pop alternative vibe, along with the exciting storyline she provided. These unique aspects to Martinez's artistic portfolio have many fans anxiously waiting for a release. On February 18th, Martinez teased an album, "Portals," which will be released March 31, 2023. 
Martinez cleared her Instagram feed and posted teaser videos, showing snippets of rebirth and a video of her emerging from an egg as an alien like being from an otherworldly forest. One of her teasers includes a giant mushroom with the words "RIP CRYBABY," hinting at the end of her Crybaby narrative and entering a new era of beings, or a new version of Crybaby herself.
"I think her song style will stay the same and she'll talk about serious topics, but her aesthetic might change with the out of world parts," Rao stated. 
Seeing as she is straying away from her childhood themes and pastel aesthetic, there is much speculation on if there will be a drastic change to her artistic sound. Needless to say, fans are excited about this new era of music and artistic expression that Martinez will be entering.
Donate to The Lambert Post
Your donation will help support The Lambert Post, Lambert High Schools student-run newspaper! Your contribution will allow us to purchase equipment and cover website hosting costs.