Shooting for Success: Two Friends Passion Pursuit of Sports Photography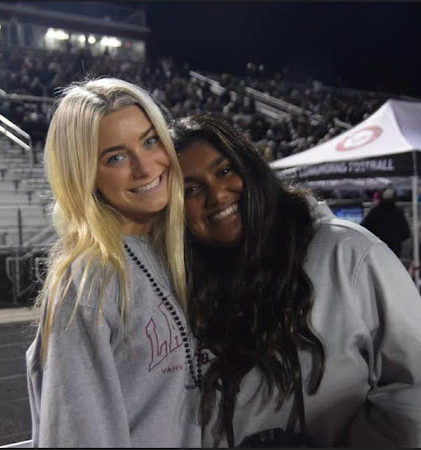 "Lambert's football team is seeking new managers," the announcement voice blared. "Students interested can contact Coach Watson with any further questions."
Diya Patel was a sophomore in sports marketing class when she heard this over the morning announcements. Out of curiosity, she decided to reach out to Coach Watson.
"I just thought that [it] would be something fun to do after school, and then I fell in love with it," Patel said. 
Soon after, she became the primary manager of the Lambert Football program. Her flexible after-school schedule became engrossed in morning and afternoon practices, game days and unfathomably long bus rides. 
After her first successful year of managing, she began exploring other interests, ultimately discovering her love for photography.
"I brought my camera on vacation with me," Patel said. "That's when I was like 'Oh well, I love taking photos.' I asked coach Beach if I could take some photos, and I just started taking pictures for every game from there."
The action shots she took during games were great for players to have, but also essential in growing the status of Lambert football. The pictures were posted to @lambert_football_photography on Instagram and became a staple throughout the season. 
Later in the season, there was an opening for another team manager, and her friend, Ella Majoli, joined the program.  
"It was something I'd been passionate about," Ella explained. "I always vlogged and took pictures as a kid… I just needed that jump to actually pursue it."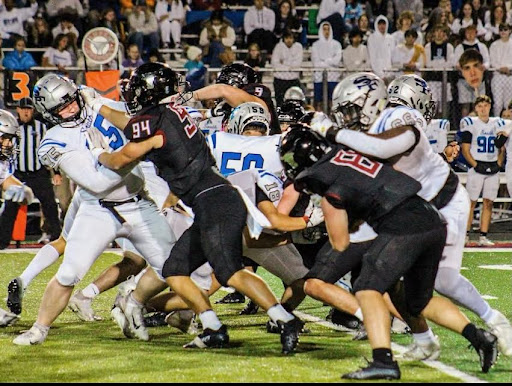 Alongside Diya, Ella joined in on filming practices, taking photos at games and helping prepare and clean up the field. The two of them bonded throughout the season, and they took an opportunity to intern for a travel football team together. They were offered this position by one of Lambert's football coaches, Coach Keels, and they now travel with his team (YPL elite) as photographers.
"It's really fun," Ella said about interning for YPL elite. "There's a lot more exposure to learning experiences and meeting new people." 
They each started photography Instagram accounts for the internship, and after a few posts of their YPL elite team action shots, their accounts quickly grew. It has granted more opportunities for their photography endeavors around the school.
"[Coach Keels] gave us an incredible opportunity to put our name out there and improve on photography as well," Diya added.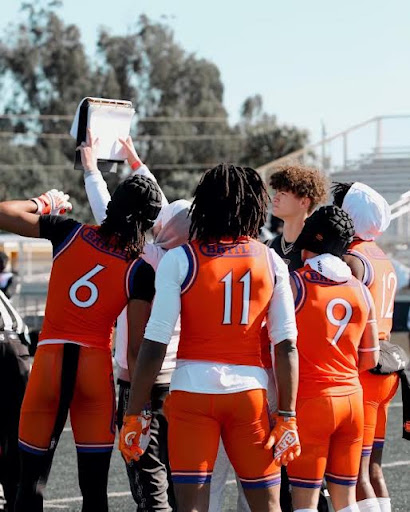 With the intention to expand into other sports around Lambert, they are certainly making a name for themselves. They are interested in sports marketing and graphic design as career pursuits after high school, but sports photography is something they say will always be a passion of theirs.
"We just started [taking photos] for lacrosse, and we are looking forward to doing it for every sport this season as well," Diya said.
The two had been friends before working together, but this passion project is what truly brought them close.
"We both work super well together, and we both give each other new ideas," Ella said about Diya. "She is my partner and I am hers, we love doing what we do together."
From taking a chance at football management, to finding their passion from it and going all in, Diya and Ella's story is a beautiful example of Lambert students taking an opportunity and making the absolute most out of it.
Donate to The Lambert Post
Your donation will help support The Lambert Post, Lambert High Schools student-run newspaper! Your contribution will allow us to purchase equipment and cover website hosting costs.