State Bound: The Rise of Lambert Dance Team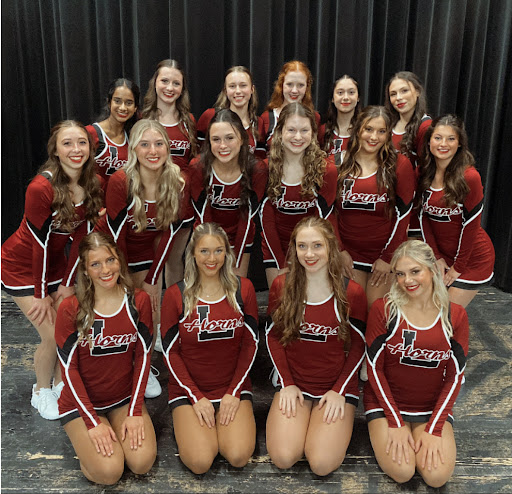 It's become a challenge for students with after-school commitments to find a middle-ground between homework and hobbies. For Lambert junior Kaley Lippe, this balance came to fruition through the Lambert Dance Team. 
"I did studio dance for over 10 years, and I just loved the energy and competitions, loved the relationships built and friends made," Lippe said. 
While her time as a studio dancer meant a lot to her, the long hours she devoted to it every week were no longer compatible with her already busy life as a high school student. Her freshman year, she decided to join the then student-led Lambert Dance program in an effort to become more involved in school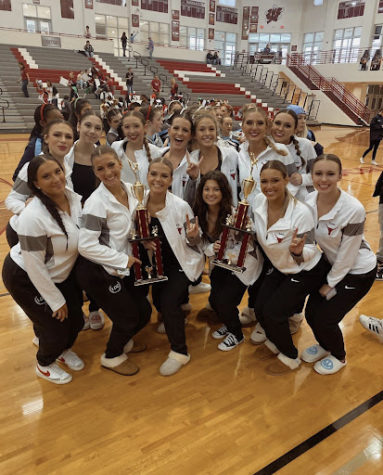 By her sophomore year, the program grew into a competition focused team. She found that it was easier to manage with the rest of her schedule compared to studio dance.
"You can still have good competition aspects, as well as that balance with Lambert dance," Lippe stated.
At one of their most recent competitions at Peachtree Ridge, they placed first in Hip Hop and second in Jazz. Soloists Avery Madonia and Catie Barrett also did an excellent job. Madonia placed second with a lyrical piece and Barrett placed third with contemporary. With such impressive results, they are greatly preparing themselves for the state competition. In the time before state, they're working hard to support one another and perfect their routines.
"We had a really good season this year, definitely an improvement from last year," Lippe said. "Taking everything that we've accomplished this season and putting it into state is what I hope for." 
The team has had the privilege of having two Atlanta Hawks dancers, Meghan Wieboldt and Chenise Johnson, as their choreographers. Additionally, Ashley Young is the school sponsor; and Kaley's mom, Sandy Lippe, is the team manager.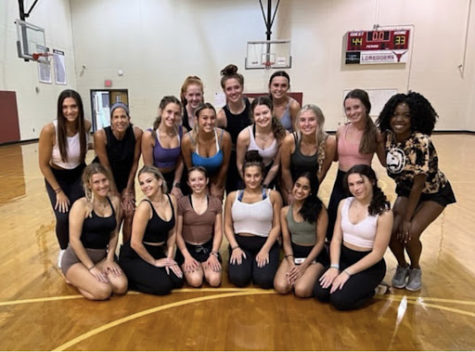 Although there's a lot of direct coaching present for the team, they have opportunities to pursue their own creative choreography. Last year, Lippe was able to choreograph her own dance for the first time.
"To see it on stage was really cool for me, because I had never done that before," Lippe stated. 
Competitive dance's artistic expressions can often lead to divisive debates. Is dance an art or a sport? For Kaley and many other dancers out there, the answer is much more nuanced than that.
"It's a sport and an art as well," she said. "You have to have a creative mind to create dances and have that rhythm and musicality; however,  it does offend us when people say it's not a sport…we put a lot of sweat and blood into it, We work just as hard as any other sport would."
In just two years of competing, the dance team has grown to become an exceptional team with vast accomplishments.
 "Last year our competition season was a little bit rough; it was our first year competing as a school, and every other school had been doing it for a lot of years, so we kind of felt defeated at times," Lippe said.
A year later, their competition results significantly improved, and they now hold high hopes for their performance at state.
Lambert's Dance Team has been a wonderful opportunity for students like Kaley to "be able to further your dance education but also have fun with it."
You can come support them this weekend at the state championship on Saturday, February 11 at the Macon Centreplex in Macon, GA. Horns on top!
Donate to The Lambert Post
Your donation will help support The Lambert Post, Lambert High Schools student-run newspaper! Your contribution will allow us to purchase equipment and cover website hosting costs.