Tears of the Kingdom leaks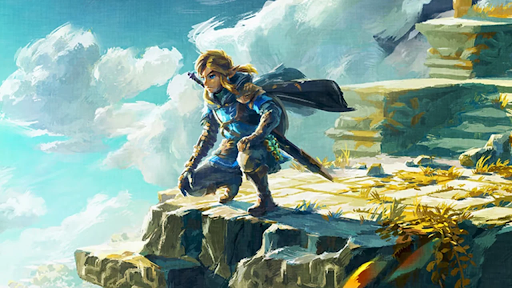 On May 1, copies of the new, highly-anticipated video game "Tears of the Kingdom" leaked to the public almost 2 weeks before the official release date. The game's files were then copied and released online illegally, with footage of the game's introduction and tutorial area leaking. As of May 1, most of the footage being hosted on public platforms such as Imgur and Streamable has been taken down, most likely initiated by Nintendo.
Nintendo has been infamous in recent years for strictly protecting its intellectual property. In the late 2010s, the Nintendo Creator's Program sought to extensively moderate Nintendo related content by having creators submit their videos to Nintendo for  the company's seal of approval before releasing them to the public. The program was later shut down in 2019 just 4 years after it was announced, with no clear reason given by the company. Nintendo has also been stringent about people releasing game music to the public without providing an official avenue for release themselves. 
Another prominent example of Nintendo cracking down hard on piracy of its products came In 2021. Gary Bowser, who was a member of a hacking group that distributed illegal copies of Nintendo games, was arrested. His punishment included 40 months in prison and a whopping 4.5 million dollar fine. Since Bowser was imprisoned, he has only been able to accumulate $175. Nintendo is not allowed to take more than 25%-30% of Bowser's income; however, the ruling only applies in the United States.
Online content creator PointCrow was given a takedown notice on Youtube by Nintendo after playing and showing off modded gameplay of "The Legend of Zelda: Breath of the Wild."Nintendo does not specifically disallow showing off modded content, but the company striked videos nonetheless. 
Similarly, the art book for "The Legend of Zelda: Tears of the Kingdom" was leaked early on Discord before the game was released, spoiling much of the game's features before the public was even able to see pre-release footage. Nintendo has demanded that Discord hand over the leaker's identity in an attempt to find the source and exact punishment.
Nintendo's fervent protection of its intellectual property has spiraled into the public eye as Nintendo seeks to stifle leaks and pirated games. Unfortunately, the side effect has been catching content creators in the crossfire. While leaks and pirated games have always been an issue for game companies, corporate attempts to devastate incomes and livelihoods cannot be ignored.
Donate to The Lambert Post
Your donation will help support The Lambert Post, Lambert High Schools student-run newspaper! Your contribution will allow us to purchase equipment and cover website hosting costs.