Winnie-the-Pooh & The Future of the Public Domain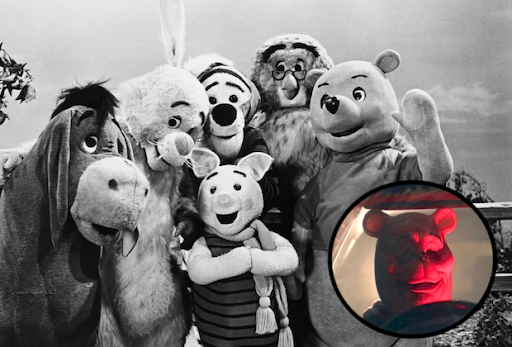 On August 31, 2022, the trailer for the anticipated "Winnie-the-Pooh: Blood and Honey" was released, starting a conversation about the use of characters in the public domain.
A character in the public domain means it is able to be used by the public without any copyright restrictions. Characters generally reach the public domain 70 years after inception.
The creator of Winnie the Pooh, A.A. Milne, died in 1926, leaving his works available to the public domain this year. 
"I used to watch [Winnie the Pooh] when I was younger,"  sophomore Ian Lee said. 
The basic premise of "Winnie-the-Pooh: Blood and Honey" is that Christopher Robin has grown up, leaving Winnie-the-Pooh and Piglet in an untamed rampage.
The juxtaposition between the pre-established characteristics of Winnie-the-Pooh and the new slasher-esque horror villain is one of the most unique aspects of this upcoming movie. 
Will characters in the public domain be able to find a new audience? A potential downside to these creative reimaginings is that the characters are too far removed from the originals that they become entirely different characters besides having their name and general likeness. 
"Winnie-the-Pooh: Blood and Honey" has the potential to be a breakthrough in the film industry by portraying a well-established character in a new light. If successful, the movie could become a new trendsetter. Alternatively, it will probably fall into obscurity as a cult classic.
Donate to The Lambert Post
Your donation will help support The Lambert Post, Lambert High Schools student-run newspaper! Your contribution will allow us to purchase equipment and cover website hosting costs.