Last week in Lambert sports: Week 6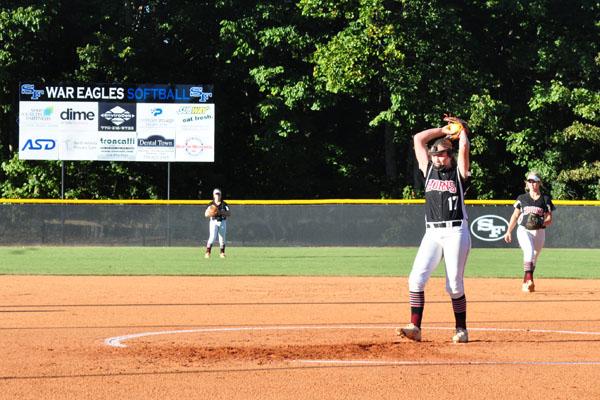 While the week of August 11, 2017 had a significant decrease in the number of games, it didn't halt Lambert sports in the win category.
Softball: Lambert faced off against the Forsyth Central Bulldogs in a match between two top 50 ranked teams in Georgia. Going into the game, each team had seasonal and regional winning records. The game was slow from the very beginning with neither team scoring throughout the first four innings. It wasn't until the fifth inning where things started to pick up. Lambert struck first with two runs, but Forsyth Central quickly responded with two runs of their own. Again, the game slowed down, causing there to be extra innings. Both the eighth and ninth inning remained scoreless. However, the tenth inning had Lambert scoring one run which gave them the 3-2 win. This was a very important game as the winner would have been ranked in the top 25 which is where Lambert currently stands. Due to state standings, with Lambert ranking 24th and West Forsyth ranking 143rd, the following game did not setup to be a close one. The entire game was dominated by Lambert's high powered offense and disciplined defense. Ultimately, Lambert ran away with the game winning 9-0. As of now, Lambert softball is not slowing down- they have their eyes on that Regional Championship.
Volleyball: Lambert volleyball took on West Forsyth and Forsyth Central over the week, making it an intense battle between the three schools. The first game was against the West Forsyth Wolverines. Lambert manhandled West, winning each of the three sets by a significant margin. The following game against Forsyth Central wasn't going to pose a greater threat. They only have four wins for the season with no regional wins. Surprisingly, the first set was won by Lambert with only a score of 25-17. This close score awoke Lambert, as they won the next two sets by a large margin. With both of those wins Lambert is now ranked 21st in state with a huge winning streak.
Football: The start of this year hasn't been in favor of Lambert football. They entered this game with one win and two losses, making them hungry for that second win to even their record. Lanier also had a record of 1-2 making this appear to be a great match-up. The game began fast with Lanier scoring a touchdown on their second drive of the game. Lambert would not back down as their running game was able to put them inside Lanier's twenty yard line. However, they were able to capitalize on the great drive with only a field goal. The second quarter again was in favor of Lanier as they scored six points and Lambert again had to settle for another field goal. No team scored in the third quarter, which diminished all hope for Lambert because they were down two possessions. Lanier grabbed a safety late in the game which capped off the game, resulting in Lanier's win 15-6. While Lambert is 1-3 this season, it is still very early, meaning they can still turn things around.
Leave a Comment
Donate to The Lambert Post
Your donation will help support The Lambert Post, Lambert High Schools student-run newspaper! Your contribution will allow us to purchase equipment and cover website hosting costs.