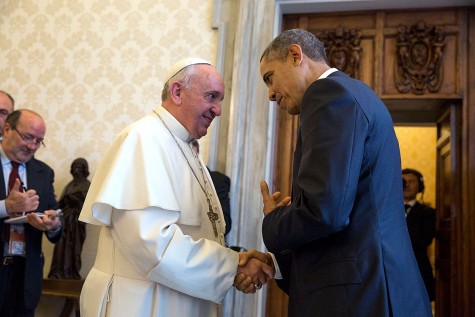 SungMin Park, Staff Writer

September 23, 2015
Pope Francis took his first trip to Cuba on Sept. 19, beginning his 10-day tour through Cuba and the United States. Although his intentions are to encourage the Catholic scene in both countries, his actions are sure to shake their political realms as well. Religion in Cuba occupied the majority of t...
Riley Findley, Opinions Editor

September 21, 2015
Following months of tense standoffs Cardinal Raymond Burke is the first martyr for conservative talking points within their very own institution.