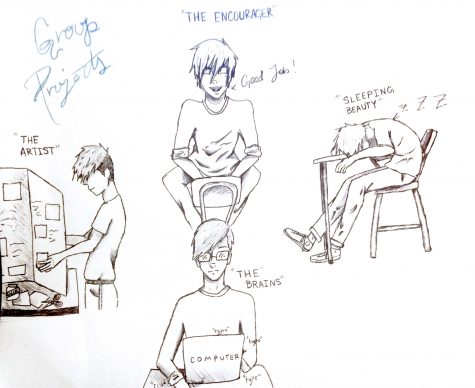 Sarah Sander, Resident Artist

December 1, 2016
Students have all participated in group projects at one point or another in their school careers. With all the projects they have done over the years they have probably encountered a couple of these types of partners. The Sleeping Beauty: This is the person who you know wont work. They can usually...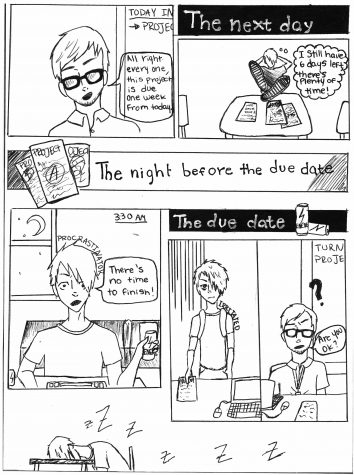 Sarah Sander, Resident Artist

November 10, 2016
This is the procrastinator's cycle of working on school projects.