Colin Kaepernick's kneeling during the anthem and its influence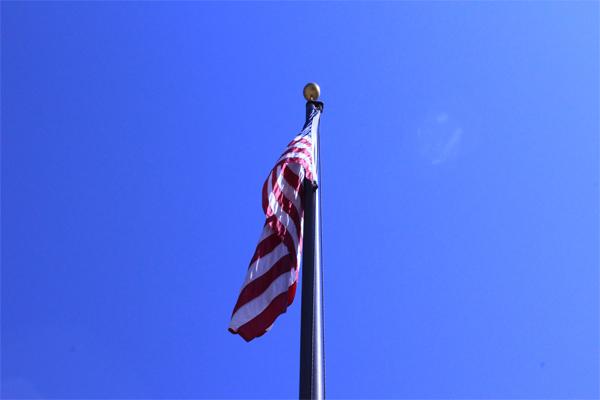 On August 26th, Colin Kaepernick, a quarterback for the San Francisco 49ers, became famed for sitting during the anthem. He had done this in the previous week, but was not yet noticed. Speaking to the media, Kaepernick expanded on how he was using his platform as an NFL player to bring awareness to police brutality, an issue increasingly prevalent in the United States. Among several other things, Kaepernick said, "I'm going to continue to stand with the people that are being oppressed. To me, this is something that has to change. When there's significant change and I feel that flag represents what it's supposed to represent, and this country is representing people the way that it's supposed to, I'll stand." Kaepernick has stated time and time again how he is not intending to be anti-military or disrespect troops- and even changed his protest manner from sitting to kneeling in order to be more respectful; a decision that followed a conversation with Nate Boyer, a former Green Beret.
Some, including ESPN's Trent Dilfer, have expressed criticism- usually by saying that it's not his place to be involved with political views. However, many have been inspired by Kaepernick, and have taken to sitting, kneeling, linking arms, or raising a fist during the anthem. In fact, Kaepernick was first joined by Eric Reid during his pregame protest on September 1st; Reid has continued to protest alongside Kaepernick. Several Miami Dolphins, Seattle Seahawks, New England Patriots, and Kansas Chiefs players, as well as a Denver Broncos player, all demonstrated before games. The Seahawks and Chiefs each linked arms, a method of demonstration to show solidarity through the entire team. But that's not all: high school football players and even a U.S. women's soccer star, Megan Rapinoe, have taken a stand- or, rather, a kneel.
All of these protests have received huge amounts of backlash, some even threatening protesters and players. For example, the Washington Spirit, a National Women's Soccer League team, played the anthem before either team was on the field in order to prevent protests. During one high school game, an announcer, who is also a pastor at a Baptist church, said, "If you don't want to stand for the national anthem, you can line up over there by the fence and let our military personnel take a few shots at you since they're taking shots for you". Although many people have responded negatively, a positive response has come from a rather large amount of veterans who have spoken out, saying that his right to protest is what they fought for, rather than that he's disrespecting them. One particular Twitter hashtag, #VeteransforKaepernick, showcases many of the aforementioned responses.
Surrounding the controversy, there's been both negative and positive responses. However, whether one agrees or not, it's impossible to deny that Kaepernick, and others expressing the same feelings, have the right to do as such. In fact, professional athletes especially are entitled to use their platform and publicity to share opinions, even through protests like Kaepernick's.
Leave a Comment
Donate to The Lambert Post
Your donation will help support The Lambert Post, Lambert High Schools student-run newspaper! Your contribution will allow us to purchase equipment and cover website hosting costs.