A Chorus Line dances its way into Lambert's theatre and heart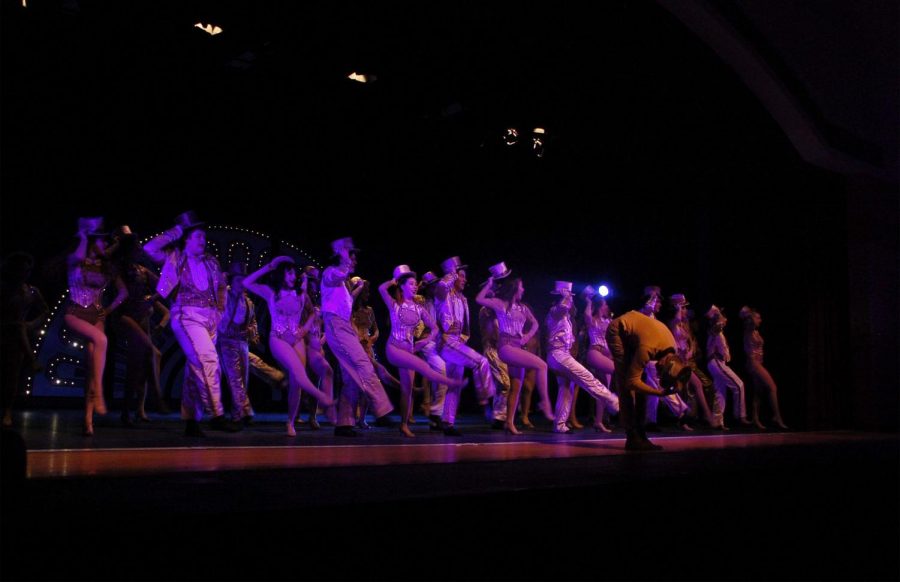 A Chorus Line proves itself to be as spectacular as its Lambert predecessors, with show-stopping dancing and heart-wrenching acting. According to Lambert senior Grayson Lichtenthaler, who plays the director, "It's honestly, totally unbiased, one of the best shows we've ever done. It's super fast-paced and exciting with so many fun dance numbers."  The show features an audition where the dancer isn't expected to, "'sing and dance and act [for the director], it's 'tell me your story and talk to me and let me know about your personality…." as best described by Cindy Qui, a sophomore and the actress behind Connie Wong.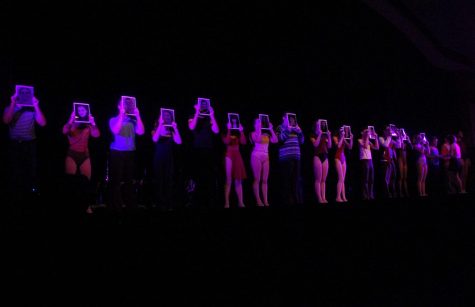 One factor of the musical that adds to its popularity is the amount of dance that goes into it. "It's been really fun and I've grown a lot as a dancer and as a performer and the cast is really close and it's just been really cool to do such a dance-heavy show because I've never done something just like that before," says Sarah Kettler, a senior who plays Vicki. The musical strays from its traditional Broadway roots in terms of dancing, as the ensemble plays a bigger role than usual. "I would say that it's not just a traditional musical," says Nicki Adler, a senior and featured dancer," Ms. Carly Berg, our director, is a very contemporary director and she changed a lot of the aspects and there's a lot more ensemble than the original show."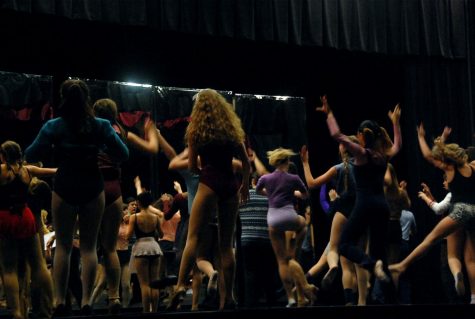 Another factor that makes the show so beloved is the different stories of the characters. "Each character is different and they each went through a different background and some went through family issues and some went through (money, gender, etc) issues, identity issues that one person can relate to almost any character," says Adler. This is best pointed out by the emotional monologue of Paul San Marco, where Thomas McFerran, a senior, leaves the crowd on the brink of tears by recalling his character's past of coming to terms with his homosexuality and manhood. "It really connects with us – high schoolers – on a personal level because everybody on the line of 17 people gets to tell their past and their story and about them. And a lot of us high schoolers get to relate to each and every one of their stories…." says Drew Davison, who plays the role of Bobby Mills.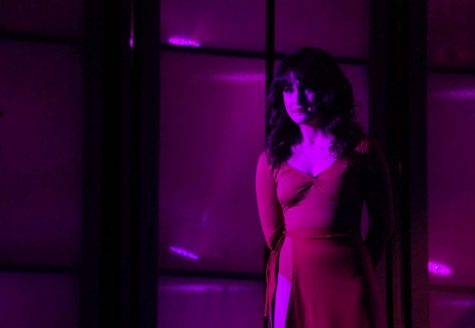 Some of the cast relates to their characters more than just emotionally. Cooper Mabry claims, "I play Mark, and I contribute to him because actually, funny story: I actually had acute appendicitis and Mark in A Chorus Line has acute appendicitis." The relatability of the characters, in more ways than one, ends up playing a huge role in the emotions that the show portrays. As Davison says, "….We're not really playing characters, we're playing real-life people. Like all the people in the show are people who you could meet out on the street. And I think that it will really open up people's minds to the whole – sometimes it's not what it seems."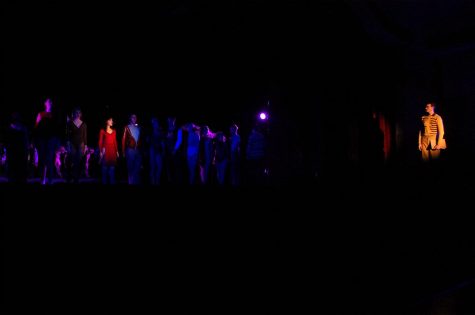 The cast shows itself to be just as aspiring and inspiring as the 17 hopefuls in A Chorus Line. Lambert senior Elena Araoz and the actress for Cassie says that "I hope to possibly inspire some people, you know, when I was younger, I went into the theatre and I saw a performance of Wicked and I thought 'that's what I want to do.'"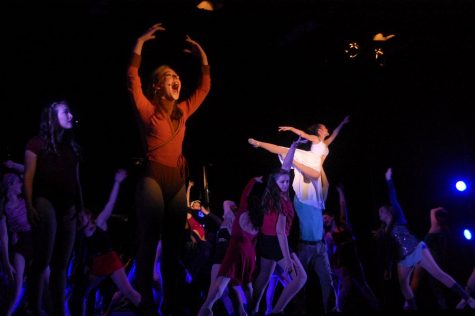 Whether these students end up inspiring people or not, they've all shown the hard work and effort it takes to be a part of the Chorus Line. "There's this one song," Qui says, "What I Did For Love, and it kind of just covers all the struggles and what you've done and sometimes, you still won't get what you want in the end, but you still keep pushing through and working hard."