iGEM In Paris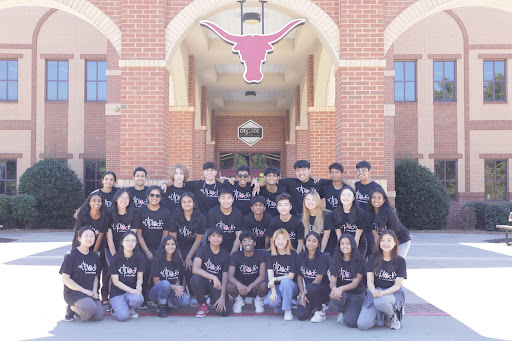 iGEM (Internationally Genetically Engineered Machine), is Lambert's biotechnology club. From October 22nd to October 30th, iGEM will be competing in Paris for Jamboree, an international conference for competing colleges and highschools. The competition is from the 26th to the 28th, where they will be presenting their project to judges, other iGEM teams and the general public.
"Judges will evaluate us based on a rubric and place us at gold, silver, or bronze," iGEM co-captain Manasvi Gupta stated. "We will also be evaluated for special awards – such as best promotional video, best hardware, and best parts collection."
iGEM's project is CADlock, a diagnosis tool for coronary artery disease, or CAD. Specific miRNA, a subset of RNA that regulates post-transcriptional gene expression, is up-regulated in correlation with CAD. In other words, as miRNA concentration increases, the progression of CAD increases. 
"We used padlock probes coupled with rolling circle amplification to create a biosensor for these miRNA that can be used in under-resourced labs," Gupta explained.
In Forsyth County, Denmark is the only school that offers iGEM, making Lambert iGEM one of few high school teams. However, since Denmark started their team this year, they will not be competing in the upcoming competition. 
Winning this year's competition will be a commendable achievement for iGEM participants, as it would validate their experience in the lab. However, the awards process is based on a set of standards rather than beating another team.
"Multiple teams can get gold, it's based on whether you meet the requirements, not if you're 'better' than the other teams," Gupta said.
Donate to The Lambert Post
Your donation will help support The Lambert Post, Lambert High Schools student-run newspaper! Your contribution will allow us to purchase equipment and cover website hosting costs.