Outside The Bubble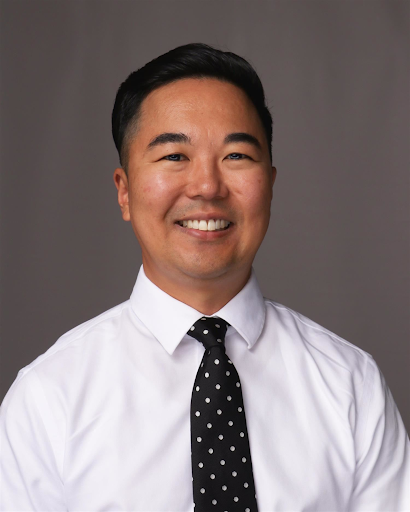 Dr. Joseph Pak, who has been actively working with us for three months, is a new counselor at Lambert High School. Dr. Pak has an extensive background in social work and counseling work. Before moving to Lambert, Dr. Pak worked at Peachtree Ridge High School in Gwinnett County. We are very excited to welcome Dr. Pak to the Lambert community.
When asked about the appeals of Lambert, Dr. Pak mentioned that one of the most attractive aspects of Lambert was the staff and especially their principles and goals for Lambert. 
"[Dr. Davidson] is definitely student-centered and the team — I got along with the counseling team as a whole," Dr. Pak complimented.
Since Pak is a new counselor to the school, he believes that getting to know his students is necessary to know the school. He believes that this is an important aspect of his job. However, this is a two-way street. Do students care about building relationships, or do they exclusively have questions about either their schedules and how they can fit in more APs? 
"It seems like here it's more like a revolving door," Dr. Pak explained. "Meaning, I'm just answering questions." 
Students seem to be hyper-focused on achieving their goals, which can be both a good thing and a bad thing.
"I see how students here put education as the primary thing, but some of the students lack the soft skills, like social skills," Pak commented. 
It's important to note that only working hard for academics is not guaranteed success. Like building relationships with your counselors and teachers, certain social and emotional skills are essential qualities for students.
The point of counseling is always to help students, and Dr. Pak mentions that this is his favorite part of the job.
"I enjoy establishing relationships with students and seeing the growth, and being a part of that journey with them," Dr. Pak noted. "I've been trying to schedule one-on-one meetings." 
Dr. Pak preaches helping students achieve their goals. He wants to challenge his students and get to know them while they also learn more about themselves, and he believes the only way to connect with students is to address what they may be avoiding.
"I think parents put a lot of pressure on the students here and, at the end of the day, when you go off to college, it's your life that you'll be living," Pak stated. "I just want to make sure that students are making the best decisions for themselves."
All in all, Dr. Pak is a counselor that is supportive and eager to challenge students. He is very active in the community, and it is evident in his interactions that he is passionate about everything he does. For students who either have Dr. Pak or want to get to know him better in the future, he is a good person to contact if you have any issues, or if you just want to build a good relationship with a faculty member at Lambert.   
Leave a Comment
Donate to The Lambert Post
Your donation will help support The Lambert Post, Lambert High Schools student-run newspaper! Your contribution will allow us to purchase equipment and cover website hosting costs.