Pep Rally Reveals the Twisted Tales of the Longhorns
The pep rally last Friday was filled with many exciting events, including the run-down of the homecoming court, a game of catch your partner, a show-stopping performances by competition cheer, drumline, and our football team, with lots of Longhorn pride.
The pep rally for homecoming weekend was on Friday, October 18. During the pep rally, we were fully introduced to our homecoming court from each grade. A few underclassmen that were in the homecoming court were Jackson King, Kennedy Norman, Lexi Campbell, Andrew Hampton, and more. Our senior court students acted out their choice of story, among those being The Bachelor from Caleb Burke and Claire Applegate, and Cinderella from Henry Xuan and Leah Nickerson.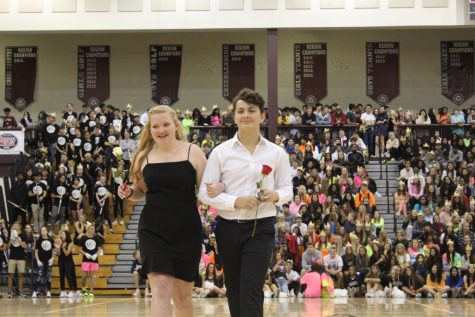 Pictured are Jackson King and Emma Power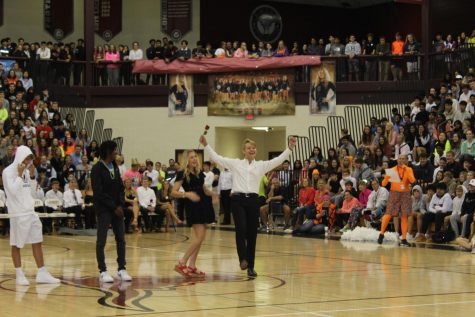 Pictured are Caleb Burke and Claire Applegate performing their homecoming skit.
   A game of jump into your partner's arms was played by selected students and faculty. Some of the teachers that joined in on the fun were Mr. Tigue and Mrs. Tigue. The game consisted of them walking apart from their partner until the music would end, and then the last to jump into their partner's arms was eliminated. While the Tigues held on pretty strong, they were removed not long after the game had started. The Juniors were the winning class of the game.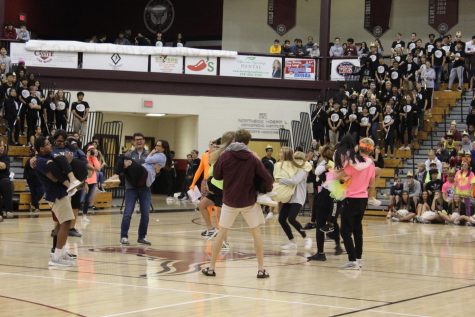 The roof was brought down by the fantastic competition cheerleading team, the Lambert Stampede drumline, and members of the football team doing Tik Tok dances. Their skills were very evident in their impressive performances.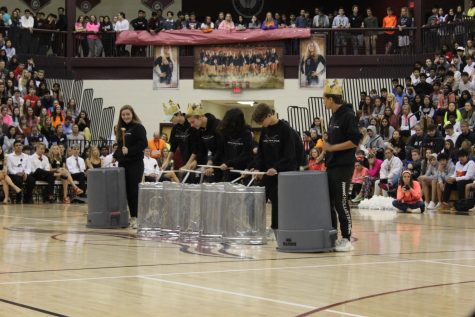 Pictured above are members of the LHS Stampede drumline.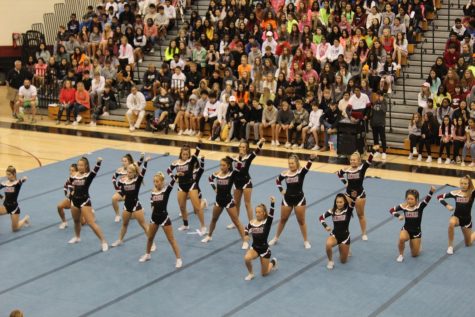 Pictured are the Lambert competition cheer team.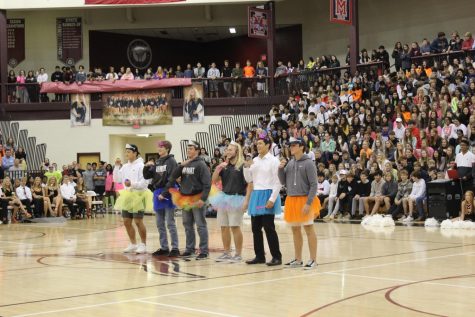 Pictured are members of the Lambert football team performing Tik Tok dances.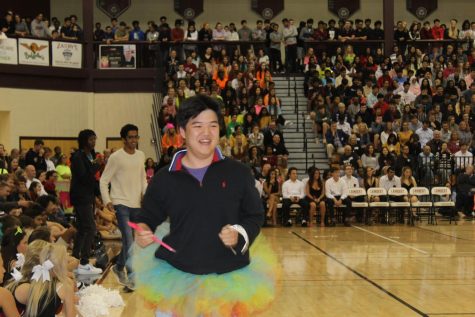 Pictured above Eric Ahn after participating in one of the homecoming skits.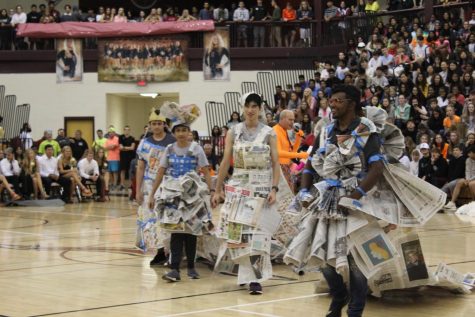 A competition was held between the Synergy team to see could create the best "Paper Queen." While all three classes managed to pull off fabulous creations, the grade that won was the seniors. Finally, the pep rally was wrapped up with the iconic Longhorn Pride chant. All students and faculty came together to show their pride for our school, shouting, "We got that Longhorn pride!"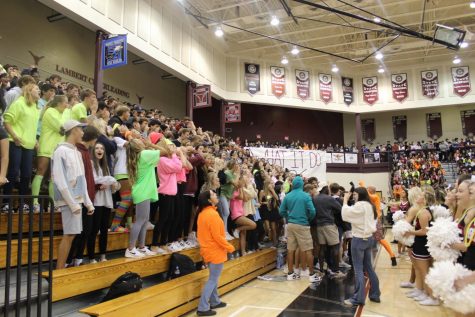 Leave a Comment
Donate to The Lambert Post
Your donation will help support The Lambert Post, Lambert High Schools student-run newspaper! Your contribution will allow us to purchase equipment and cover website hosting costs.