Safe Summer Activities
The summer, once again, is limited due to COVID-19. Finding fun and safe things to do is challenging but it is possible! Even if you are fully vaccinated, you still need to be safe! Here are some fun and COVID-friendly activities to keep summer fun!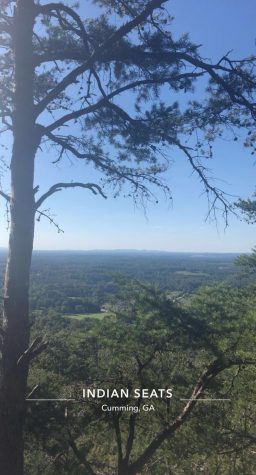 There are so many beautiful trails in Georgia, some toward the mountains and some close to Forsyth County. Some trials include the Sawnee Mountain Trails, Amicalola Falls and Stone Mountain. 
There are virtual paint classes to take or simply just free-styling with acrylic paints. You can switch it up and make portraits of each other, paint your backyard or something in your house or do something abstract. Another fun option is to put on your favorite movie and paint while you watch.
Virtual Movie Night (or an outdoor movie night)!
Have a Disney+ watch party or a socially distanced movie night! You can make it super cute and Instagram-worthy by setting up a projector with a white sheet and having little fairy lights. 
This May, there are two celestial events, the super moon, and an eclipse of the moon. Plus, each night there are gorgeous stars to see and the bright moon to look at. Maybe get a slushie and watch the amazing universe we have. 
There are so many variations of picnics that each week you could have a different themed picnic. Such themes include foods that start with the letter 'C' and bring chips, cookies, carrots, cake, etc. or a Pinterest-themed picnic. Many parks also have trails that you can walk after you eat and you can play games like soccer or catch as well. It is super fun and a great way to hang out with friends and soak up the sun!
Each person can be responsible for a game or activity and you can host it at your favorite park! You can design t-shirts and go full "Disney Channel Games" with teams and team names! Make it creative and fun!
Go to the Lake and Kayak/Canoe!
There are many small lakes and ponds to visit where you can rent a kayak to enjoy the scenery and nature.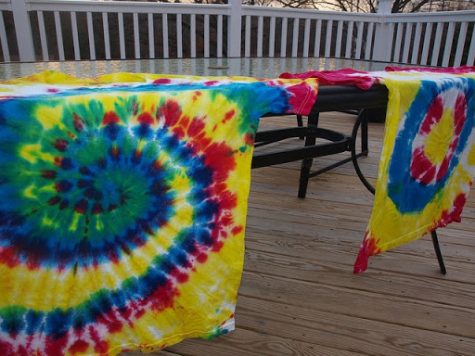 There are simple designs you can try, or you can look up some tutorials and try something different. You can tye-dye tops, socks, pants, even try tye-dying shoes! 
Go to the Botanical Gardens!
There are a few lovely gardens in Georgia that are perfect for a summer day trip. The Atlanta Botanical Gardens has summer camps, day events, and all-around gorgeous views (perfect for your summer Instagram feed). There are also places like Gibbs Gardens and another garden in North Georgia that offers a stunning sight. 
The beach is a fun way to enjoy your usual summer activities while still staying safe! You can find a quieter part of the beach to sit back and read a book or make the perfect sandcastle.
Leave a Comment
Donate to The Lambert Post
Your donation will help support The Lambert Post, Lambert High Schools student-run newspaper! Your contribution will allow us to purchase equipment and cover website hosting costs.