The Affordable Care Act: a curse or a blessing?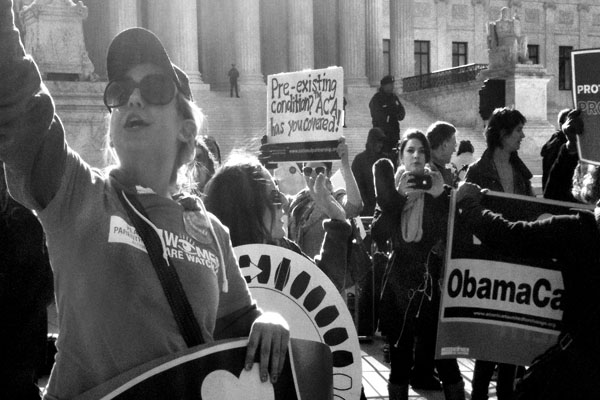 From the initial day of its announcement, it has remained evident that The Affordable Care Act (frequently known as Obama care) is a subject of profound controversy; although it is a result of decades of both political parties' designs, the disagreement is derived from a split in American views and notions of what an ideal America looks like. The Affordable Care Act is a program set forth by President Barack Obama on March 23, 2010. The primary focus of this act is to provide more Americans with access to cheaper health care, to improve health care quality, and to reduce the United States' spending on health care. An expansion of health care access is achieved through numerous regulations and taxes. The Affordable Care Act set up a Health Insurance Marketplace where federally subsidized health insurance can be purchased by Americans, and in addition the Marketplace offers new benefits and protections regarding health care and expands the benefits of Medicaid for adults, seniors, and those with long term disabilities. Prior to this act an individual could be denied treatment for various reasons, such as a preexisting condition. The Affordable Care Act has eradicated this issue. Cost assistance is provided by the government through tax credits, reduced out of pocket costs, and Medicaid. All of that sounds perfect. However, the most controversial aspect of this program is the penalty on those not applying for health care. The Affordable Care Act decided that if Americans were not covered by 2014 they would be obligated to pay a monthly penalty of their federal income tax returns. The fee went up each year after 2014, stressing the government-imposed importance of considering health care coverage. 
America's opinions of the Affordable Care Act have evidently fluctuated through the years. In 2010 50% of Americans agreed with the idea, while 35% disagreed. In 2012 45% of Americans agreed while 49% disagreed. In 2014 37% agreed, while 53% disagreed. And, in 2015 41% agreed, while 43% disagreed. Ultimately, as of May 2016 it has been exposed that 49% disagree with the law, while 39% favor it. America cannot make up its mind regarding this act, but it is evident that the trend seems to lean towards American opposition.
Lambert's staff and students have conflicting opinions, just as the majority of Americans. An anonymous teacher from Lambert High school allowed his opinion on The Affordable Care Act to fluctuate over the years. When The Affordable Care Act was first discussed he did not give it ample consideration, waiting for the act to be enforced before committing energy towards it. He was not fond of President Obama at that time, so it was easy to write it off as something he did not condone. He figured he would not appreciate anything the Obama Administration would do. Throughout the beginning of the act's initiation he was set in an ignorant mindset, due to the voices of Forsyth claiming that "Obamacare is a BAD thing," and the talk that "anything President Obama was doing was dismissed as terrible." His own views on the president's policy were not established until the election of 2016 gained its own voice. Currently, he views The Affordable Care Act as a generally virtuous thing. This alteration in his view is tied to his christian faith. His biggest interpretation from a belief in Jesus is that "we are to look out for the less fortunate and care about those that need help." He believes that the Affordable Care Act has allowed somewhere around 15 million people to obtain health insurance and get more regular checkups, an act of caring for those who need it. The complaint he so often heard is that small businesses will suffer because taxes will rise, as somebody has to pay for these 15 million people. However, he claims, "If my taxes go up to help someone who needs health insurance for themselves and their families I'm okay with that and I think it makes our country a better place!"
However, another  teacher from Lambert High School has differing opinions. He first learned of socialized medicine in the 1990's when the Clintons attempted it. He believes that the number of doctors being certified should rise rather than spending money to build government run clinics. He supports doctors reclaiming the health care industry in a "far more efficient way to reduce health costs, especially for the poor, than to involve a mandated inefficient bureaucracy for everyone." A junior at Lambert High school agreed with this teacher as well, though, not from the start. He claimed to see the Affordable Health Care Act as a "realistic and effective way of going about the issue" at the beginning of its regime. However, he currently views it as a way of the government forcing healthcare upon people and charging them unnecessary money for not seeking out a healthcare plan.
Despite ongoing controversial views of The Affordable Care Act, President Elect Donald Trump plans to "repeal and replace" President Obama's health care law.
Leave a Comment
Donate to The Lambert Post
Your donation will help support The Lambert Post, Lambert High Schools student-run newspaper! Your contribution will allow us to purchase equipment and cover website hosting costs.