AP Classes: A Freshman's First Impression of College-Level Courses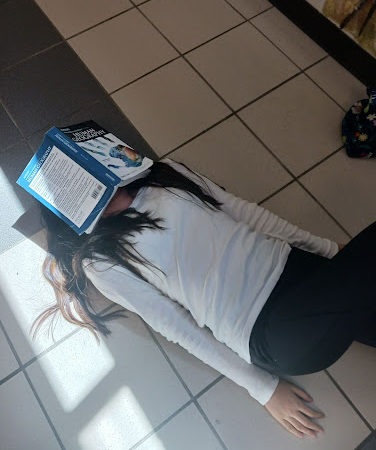 The transition from middle school to high school requires students to master the customs and rules of their new environment, including the challenges of an Advanced Placement (AP) class. 
AP classes are college-level advanced placement classes developed by College Board to provide high school students an introduction to a college-level curriculum and opportunities to gain college credit before even graduating high school. 
Most freshmen are encouraged to ease into their high school career by only taking one AP class, AP Human Geography. This course studies the patterns and processes that shape human understanding and the use and alteration of the Earth's surface. Students learn about spatial concepts and landscape analysis to examine environmental consequences. 
To ensure success in these rigorous classes, scheduling and managing your time is essential. 
"There's a lot of stress to get all of our work done in such a short amount of time, but I manage time by making myself a schedule before I start working, so the class doesn't carry me away," freshmen Nina Jung says. "I get straight to doing homework when I get home instead of procrastinating for hours."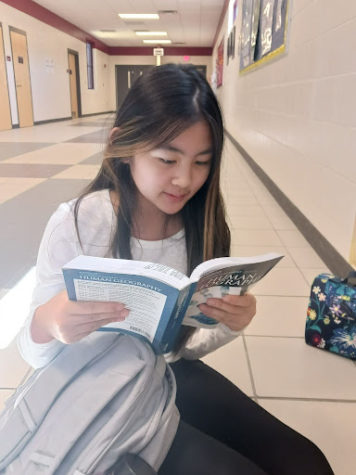 AP classes have a significantly higher rigor level of the curriculum than other classes. Each AP class differs in its specific assessments, but most administer quizzes, free-response tests and multiple-choice tests. 
AP classes submerge students into an advanced academic environment through a standardized curriculum, exposure to college-level courses and the opportunity to perfect their studying habits prior to their college years. 
"I think taking AP Human Geography will help me in the future because by getting a good grade in the class, it shows that you can manage your time and succeed under pressure," Jung said.
AP classes can be stressful and overwhelming, but don't fret. They are a unique opportunity to expose yourself to college-level work in high school. Instead of cramming the night before, space out your studying and do a little bit every day. If studying isn't uncomfortable, you're not learning the right way. If you're interested in challenging yourself, take the AP class. Just remember to take care of yourself first and foremost. 
Donate to The Lambert Post
Your donation will help support The Lambert Post, Lambert High Schools student-run newspaper! Your contribution will allow us to purchase equipment and cover website hosting costs.