Coronavirus
Recent news has been spreading that a mysterious virus by the name "Coronavirus" has swept through a small part of China and has now spread to some parts of the United States.
This outbreak was first identified in Hubei Province, China and has a confirmed number of over one thousand cases in the country.
Coronavirus is a group of different viruses that can cause respiratory infections that are mild but, in rare cases, lethal. This virus is spread when physical contact is made between an infected and a non-infected. The spread of this virus is the biggest concern for many around the world. It takes three days for the symptoms to start showing, so passing this virus to others can be easily done by one that does not know they have the disease yet. Some symptoms may include:
-runny nose
-headache
-cough
-sore throat
-fever
-a general feeling of being unwell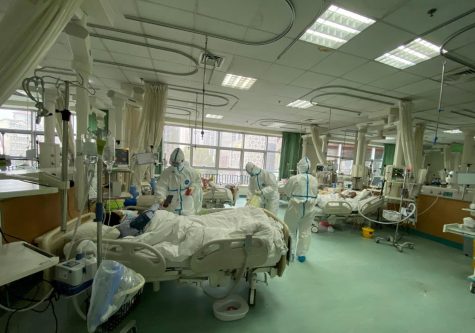 Picture of an isolation room in China
Many cities in China, including Wuhan, Huanggang, Ezhou, and Chiba are being quarantined due to this epidemic. This is a huge problem for some companies in the U.S and China. In Wuhan, China, one of Apple's manufacturing companies is based there and has stopped the flow of products.
Doctors suggest people should be wary when coming in contact with anyone who is sick and wash hands thoroughly to avoid the risk of infection.
Leave a Comment