Five Things Friday: from rallies to dinosaurs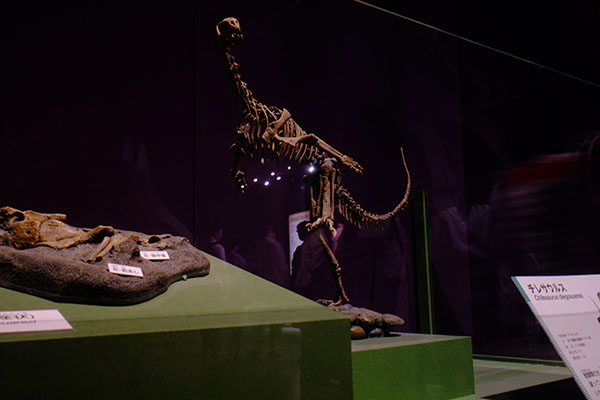 08/12/17: Violent rally in Charlottesville grabs national attention
Early Saturday morning, a violent white supremacists rally in Charlottesville, Virginia erupted, resulting in several injuries and the deaths. Shortly before noon, Governor Terry McAuliffe declared a state of emergency after state police reported unlawful assembly at Emancipation Park. Some of the violence includes the death of Heather Heyer, who was killed by a truck running to the crowd, along with two state troopers killed in helicopter accident. President Trump addressed the nation later that afternoon condemning the neo-Nazi hate groups and the white supremacists, as well as grieving with the public for this tragedy.
08/13/17: President Trump responds to North Korea's nuclear ambitions
As tensions continue to rise in the Korean Peninsula, President Trump vowed to unleash "fire and fury" on Kim Jong Un's regime and nuclear ambitions. In retaliation to President Trump's statements, North Korea has responded by threatening to strike Guam, leaving South Korea's Ambassador Moon concerned for the safety of the people in his country. Pulling away from former President Obama's tactics of increasing North Korea's international isolation through  "strategic patience," President Trump's administration has called for for direct contact and aggression. President Trump plans to continue to work with South Korea's government to stay united against the North's provocations.
08/14/17: Attack in Ouagadougou terrorizes locals and foreigners
Early Monday morning, a terror attack in Africa Ouagadougou resulted in the death of 18 people outside its capital city Burkina Faso. Witnesses state that men in motorcycles drove by and started shooting at a local cafe. According to Burkina Faso's Foreign Minister Alpha Barry, the victims include eight foreigners as well as several locals: two Kuwaitis, and one each from Canada, France, Lebanon, Nigeria, Senegal and Turkey. The identity of the men behind the attack are suspected to be jihadists affiliated with al-Qaeda who are still active in the Sahel region.
08/15/17: Breakthrough in vaccine production works to eradicate polio
The development of plant-based vaccines may be the breakthrough that was needed for a new polio vaccine that will be effective, safe, and cost-efficient. The current vaccine has not been further developed since it was approved by the World Health Organization (WHO) in 1974. Curated by Professor George Lomonossoff's team at John Innes Centre, this method of vaccine production alters the genetic code of tobacco plants to make virus-like particles that will be extracted to mimic the polio virus. Today, live polio viruses are incubated to create vaccines and this method will eliminate the threat of the virus escaping into society.
08/16/17: Frankenstein dinosaur is placed in the dinosaur family tree
The "Frankenstein dinosaur," scientifically known as the Chilesaurus, is believed to be the missing link between carnivorous dinosaurs, such as the Tyrannosaurus rex, and herbivorous dinosaurs, such as the Stegosaurus. The Chilesaurus, according to student Matthew Baron of Cambridge University, was coined its nickname due to its unique characteristics both meat-eating and plant-eating dinosaurs: the legs of a Brontosaurus, the hips of a Stegosaurus, and the arms and body of a T-rex. Despite the difficulties of categorizing the Chilesaurus, it may be the transition species to complete the dinosaur family tree.
View Comments (1)
Donate to The Lambert Post
Your donation will help support The Lambert Post, Lambert High Schools student-run newspaper! Your contribution will allow us to purchase equipment and cover website hosting costs.