Five Things Friday: from the Grammy Awards to CDC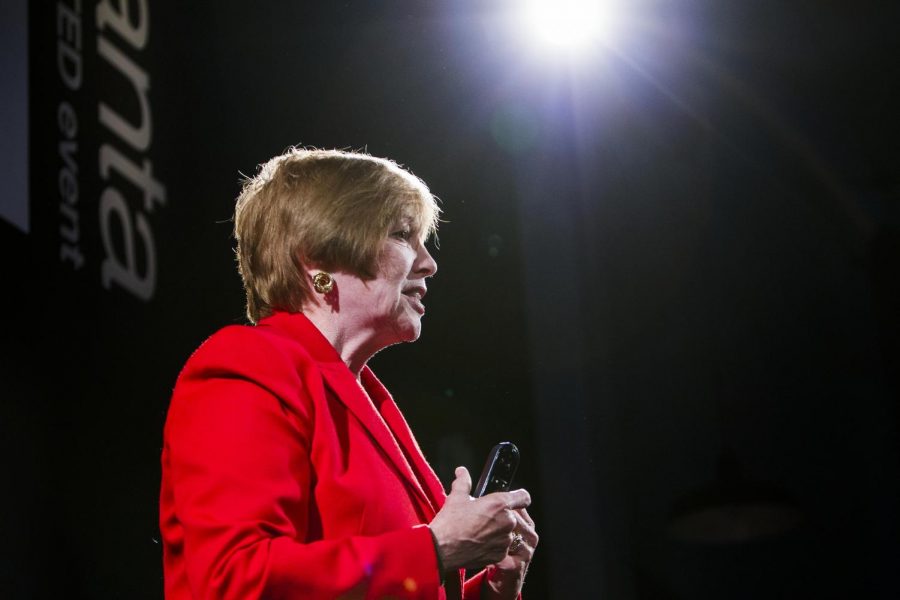 01/28/18: 2018 Grammy Awards
On Sunday night, CBS's annual Grammy Awards brought in 19.8 million viewers across the nation, making it the second most watched programmed event next to the Oscars. Some of the performers included Kendrick Lamar, U2, and Bruno Mars- who also won album of the year for "24K Magic." Other highlights include Kesha's performance of Praying in light of her win in the sexual harassment legal battle between her producers and the #MeToo movement. One of the biggest surprises from the night included when Hillary Clinton read an excerpt from Michael Wolff's Fire and Fury. Nikki Haley, the U.S. ambassador of the United Nations, brought this to Twitter: "I have always loved the Grammys but to have artists read the Fire and Fury book killed it. Don't ruin great music with trash. Some of us love music without the politics thrown in it."
01/29/18: FBI director steps down
FBI Deputy Director Andrew McCabe is stepping down effective Monday. McCabe has been a central target for President Trump following the FBI's investigation of Trump for potential collusion with Russia during the 2016 election. He was eligible to retire in March, but due to his accumulated leaves over his years of service, he was able to step down at this time. Some sources state that this was a mutual decision in which McCabe met with senior directors, while others state that his leave was due to continued pressure. While President Trump has showed his frustration towards McCabe- even venting on Twitter: "FBI Deputy Director Andrew McCabe is racing the clock to retire with full benefits. 90 days to go?!!!"-  the White House has commented that McCabe's leave was in no way, shape, or form affected by President Trump. Trump has yet to comment on McCabe's resignation. FBI Assistant Deputy Director David Bowdich has been appointed as the bureau's acting deputy director.
01/30/18: President Trump delivers State of the Union speech
President Trump delivered his first State of the Union speech on Tuesday. Traditionally, the State of the Union address was used by presidents to unite America, and this year was no different. President Trump took this as an opportunity to state that there was no better time than today, during the DACA and immigration disputes, to live the American dream. His focus on immigration, however, angered many Democrats for the lack of compromise and action that followed the recent government shutdown. Trump also used this as an opportunity to announce several policies, such as his intent to keep the detention center at Guantanamo Bay open. During this polarized time, he opted to not mention Russia's cyber interference investigations that have plagued his presidency. His speech reportedly drew in 45 million viewers nationwide.
01/31/18: Train crash involving GOP
On Wednesday, a train carrying dozens of Republican members of Congress- including Speaker of House Paul Ryan- crashed as they were heading towards a legislative retreat in West Virginia. The Amtrak train crashed with a dumpster truck at approximately 11:20 AM just outside of Charlottesville, Virginia. With the exception of a few minor injuries, all members of the Congress and their families were uninjured and safe. The Albemarle County Police Department identified that one passenger has died and six patients, including the driver of the truck, were taken to the hospital for serious injuries. The GOP retreat, however, is still expected to proceed as planned.
02/01/18: CDC director resigns
Dr. Brenda Fitzgerald, the director of the United State's Centers for Disease Control and Prevention, resigned Thursday after Politico reported that she purchased stocks from various tobacco companies after she taking her position at the nation's top public health agency. According to the report, she had "bought tens of thousands of dollars in new stock holdings in at least a dozen companies" just a month after started her role as the director. Such investment is against the CDC's motto "24/7: Saving Lives, Protecting People" and their crusade against tobacco. Fitzgerald, a former gynecologist and obstetrician in Georgia, was selected for the position in July 2017 after then director, Dr. Tom Price, was forced to resign for his misuse of private planes. Dr. Anne Schuchat will serve as acting director until a replacement is confirmed.