Russia's McRippoff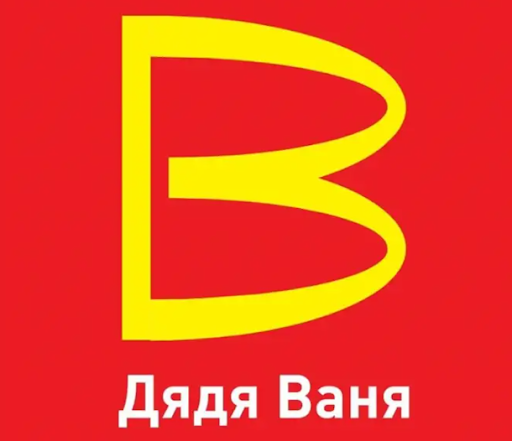 When was the last time you went to your local Starducks? That's no typo. The Starbucks ripoff, along with many other western company copycats, has started to spring up in Russia.
 After the unprecedented invasion of Ukraine on February 24th, countries such as the U.S, the UK and the EU have imposed sanctions on Russia. By blocking Russian commerce, Ukrainian sympathizers are hoping to pressure the Kremlin into retreat. 
In addition to sanctions, many western companies have ceased to operate across the Scandinavian superpower. McDonald's, Coca-Cola, H&M and Ikea are just a handful of renowned organizations that have pulled out of Russia. However, in a shocking turn of events, copycat companies have started popping up across the region to fill the void these companies have left. 
This week, Russia's trademark regulator filed a trademark application for a McDonald's imitator brand called "Uncle Vanya." The logo for the brand is the classic McDonald's golden arches rotated 90 degrees, forming the Russian letter "B". The Russian Letter "B" is pronounced like the English letter "V", hence the name "Vanya." Applications for "Makdonalds," "DonMak" and "Makdak" have also been reported on the trademark application list. The Russian equivalent of "KFC," "Crimean Fried Chicken," sells buckets of fried chicken along with burgers, barbeque and chicken sandwiches. "Starducks," a new Russian coffee chain, serves lattes, espressos, tea and other beverages across the country.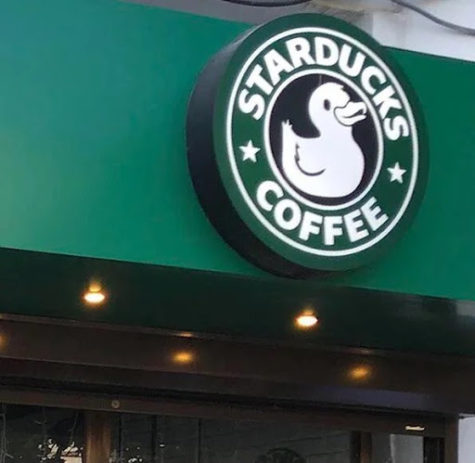 Many of these bootlegged versions of western companies have been operating for several years in breakaway regions of other countries sympathetic to Russia. As Aforementioned, Starducks has been operating in the Russian annexed region of Crimean since 2014. The already established bootleg has been creeping its way across the main territory of Russia due to the sudden absence of Starbucks. 
Despite the brutal invasion of Ukraine and the widespread opposition to the war, not all western companies are abandoning Russia. The American-based pizza chain, "Papa John's," is continuing to operate restaurants in the country, resulting in much criticism of the brand on social media. 
With no end to the Ukrainian-Russian war in sight, these bootlegged versions of western companies are expected to continue to manifest through Russia and sympathizing regions. 
Leave a Comment
Donate to The Lambert Post
Your donation will help support The Lambert Post, Lambert High Schools student-run newspaper! Your contribution will allow us to purchase equipment and cover website hosting costs.