The concert in the quarry comes to Forsyth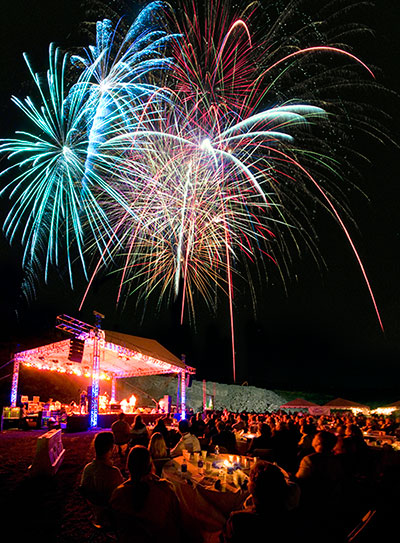 Martin Marietta's sponsored event "Concert in the Quarry" gives the local Forsyth community  guaranteed access to a night of music, fun and food. The concert's proceedings will be donated to Lambert and South Forsyth High School as the event returns to Suwanee, Georgia on Saturday, May 20th. This unique event will feature a performance by the legendary singer/songwriter/producer Dennis DeYoung, a fireworks show, and food and beverages from some of Atlanta's most popular food trucks.
The night will start out with musical showcases by both Lambert and South Forsyth High School's very own bands. The Lambert principal Dr. Gary Davidson is "thoroughly excited for our Lambert Band to participate." He noted that the venue of the quarry is "such a remarkable venue musically" considering it acts as an "amphitheater in sound quality."
Following the high school band ensembles will be a drum-line show and then a greeting by the school principals, Dr. Gary Davidson of Lambert High and Laura Wilson of South Forsyth High.
However, the main event will feature a performance from Dennis DeYoung–a founding member of STYX. The concert-goers will hear the band's greatest hits ranging from the '70's to the '90's; songs such as Mr. Roboto, Lady, and Come Sail Away will be performed live by one of the most "recognizable" voices in the music world to date, according to Concert in the Quarry.
Dr. Davidson mentioned that it will be a "great night of music", but the fun will not stop there. The night of entertainment will close at the sight of a spectacular fireworks show.
Leave a Comment