World War III?
General Qasem Soleimani of Iran died on January 3rd due to a missile strike ordered by President Donald J Trump; this event has sparked conflict between the two countries and has left many nervous for potential war.
 The new year started very heated due to the anger of citizens and government officials from Iran that now share a great hatred for America. General Qasem Soleimani was Iran's top general, and many of his followers were not very happy that the missile order was approved of.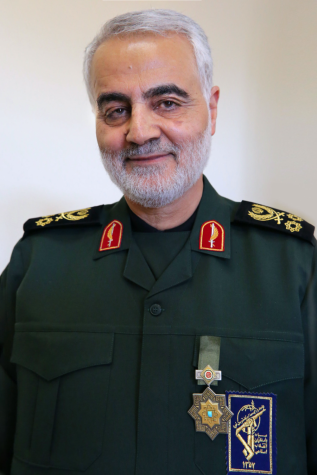 Pictured above is General Qasem Soleimani of Iran
 The death of General Soleimani created unwanted tension between the United States and Iran. Many citizens who are angry due to the murder of the general have started chanting, "Death to America."
 The government officials have also started spreading the chant across the country. Iran's supreme leader, Ayatollah Ali Khamenei, made a speech on January 3rd, addressing the meaning of the chant. 
 "'Death to America' means death to Trump and John Bolton and Pompeo," Khamenei, said referring to John R. Bolton, the president's national security adviser, and Mike Pompeo, the secretary of state. "It means death to American leaders, who happen to be these people at this time," he added. 
 The supreme leader wanted to make it clear that he and the country of Iran had no problems with the citizens of America; only the leaders who were involved in the death of Iran's general. 
 Many people on an app called Tik Tok, have been using this social media platform to post memes about the possibility of World War III. They go as far as to joke about the possibility of many generation z and millennials getting drafted into the war, and how they would act like if they were in a war.
All that is left for Americans to do is to see how the government deals with the situation and how it tries to relieve tensions between the two countries.
Leave a Comment
Donate to The Lambert Post
Your donation will help support The Lambert Post, Lambert High Schools student-run newspaper! Your contribution will allow us to purchase equipment and cover website hosting costs.