Lack of student awareness worldwide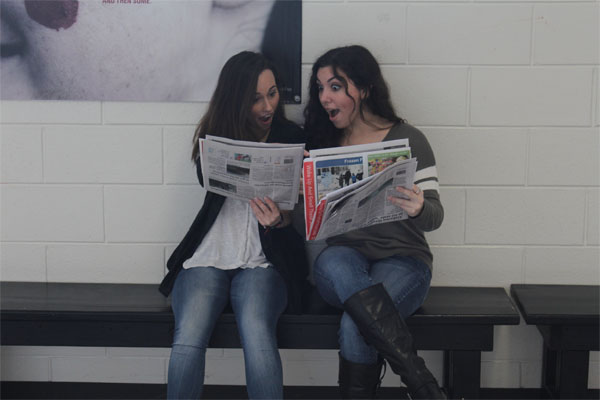 BREAKING NEWS: Russia has hacked into US computers and manipulated the election of 2016.
Back in early December, this  story went viral, with no time to simultaneously alert all United States citizens. Various news channels reported this skeptical incident that was caused by Russia and directed towards the US presidential election. The US government was notified of two state-sponsored hacking groups that had cyber access through the Democratic National Committee for nearly a year. During his family's vacation in Hawaii, President Obama instantly responded back, regarding the importance of protecting each democratic country's computers. He portrayed the seriousness of the cyber attacks that ultimately threatened the Democratic Party throughout the world.
However, despite this serious matter, most teenagers seem to have absolutely no knowledge of this breaking news. Newspaper, radio, television and online articles are nowhere to be found within a typical teenager's daily routine. Even with various resources provided for them, most seem to take little or no advantage of any. Teenage blindness regarding politics has gotten much more severe over the past few years, as they spend most of their time on unnecessary social media. They scroll up and down and spend time interpreting everything their friends are doing. They look for more useless information to be knowledgeable of, rather than reading up on the announcements made concerning their own nation. They educate themselves on others' personal relationships in place of he international attacks on the United States' online national security. They are voluntarily filling their brains with purely gossip, rumors and scandals.
Staying aware of current events will only benefit the students' academic and social success. Through their extra reading activities, they are able to read, to write, and to think in a more advanced level,  while still connecting it to all areas of school curriculum. It is an essential tool to take advantage of in order to strengthen their intelligence. However, only a minority of younger generations keep track of global or local news. The majority of kids are continuously shifting themselves away from crucial knowledge concerning current worldwide conditions. Out of the ten randomly selected students who participated in a survey, it was discovered that only three students got a glimpse of the daily news each day. Those three students all approached the news through mobile apps on their phones. These apps notify users when new articles are published on behalf of their personal interest.
In order to widen teenagers' awareness of controversial yet crucial breaking news around the globe, there are enough mobile apps available for all brands of phones to have access to the latest news. The creation of smartphones also led to  an accessibility in obtaining educational insights of the world beyond users rooms, houses, and countries. News channels have already created their own apps to encourage this mobile usage.
The younger generation of the 21st century should be notified of current local and global issues, not only to engage in their nation's activities, but also to further develop their education. They are the future world leaders among all nations.
____________________________________________________________________________
The opinions, beliefs and viewpoints expressed by the various authors and contributors on this student-run news site do not necessarily reflect the opinions, beliefs and viewpoints of Lambert High School or Forsyth County Schools.
Leave a Comment
Donate to The Lambert Post
Your donation will help support The Lambert Post, Lambert High Schools student-run newspaper! Your contribution will allow us to purchase equipment and cover website hosting costs.