Promposals are ridiculous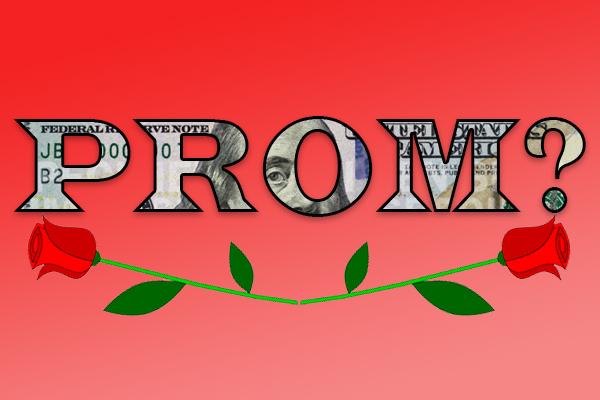 Hang on for a minute...we're trying to find some more stories you might like.
It's that special moment. It's that moment that every girl dreams of. Their significant other looks deep within their eyes behind a magnificent backdrop. The view from the hot air balloon and flowers that were scattered throughout was more than any girl would expect. And then, the magic words rolled out from their mouth. "Will you got to prom with me?"
The insane trend of "Promposals" has spread throughout the country like the plague. Guys are now expected to plan elaborate schemes to ask the girl of their choosing to join them for a school dance. Girls have raised their expectations higher and higher for the guy who asked them to be creative and original.
Promposals began to gain traction back in 2011 thanks to the age of social media. Girls wanted to flaunt how cute the way they got asked was all over their Instagram and Twitters to gain likes and retweets. A perfect example was from 2015 when a Lambert student's promposal went viral.
Prom with @oliviah11 pic.twitter.com/Uu3ZtfcO6L

— Jeremy Johnson (@JJJ_AllDay) April 13, 2015
The intensity of promposals are absolutely ridiculous. Back in the day, it was as simple walking up to your person of interest and saying "Do you want to go to prom with me?" Then it took another step by throwing in some flowers and maybe some chocolate. Now, the average household with teenagers spends an average of $324 on promposing (according to data released by Visa Inc.)
The stories of Forsyth county promposals include buying a Yeti cooler, flying inside of a helicopter and buying brand new tennis shoes and concert tickets. The extreme has become the normal and the expectations for guys to blow away his date is preposterous. Guys simply do not want or ask in an extraordinary way, and they think it is ridiculous that girls have such lofty expectations. According to a poll conducted on Twitter, 72% of guys strongly dislike promposals.
Guys- Do you think promposals are ridiculous?

— Cameron Adamczyk (@CameronEdAd) February 28, 2017
On the contrary, a majority of girls expect a creative promposal.
Girls- Do you expect creative promposals?

— Cameron Adamczyk (@CameronEdAd) February 28, 2017
Girls need to relax about this whole ordeal. Girls shouldn't expect a silly high school dance proposal to be as good as a real wedding proposal, but that is where society is thanks to the terrible new tradition.