The Prominence of The White Rose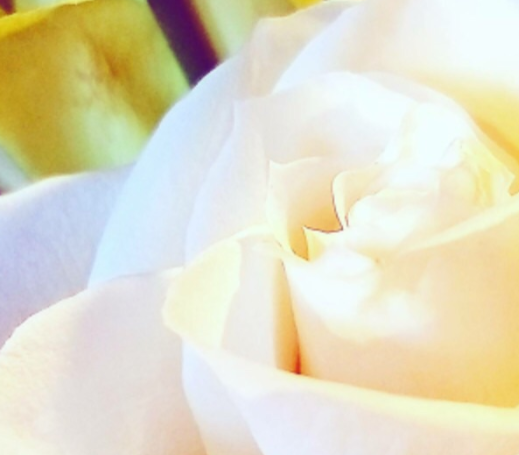 After the Golden Globes, I realized that the repetitive emphasis on social issues had become an overwhelming aspect of any awards show. Due to redundancy used to spread the message, I had felt like the once grand celebration for entertainment is now slightly boring. Going into the Grammys, I was bracing myself for another few hours worth of overemphasizing an ongoing issue- the Me Too and Times Up  movement. I was shocked to see that there was only one prominent statement regarding this feature that was briefly mentioned by Janelle Monae and further highlighted by Kesha's brilliant performance of "Praying".  White was a subtle undertone of the night, and I thoroughly enjoyed that.
The night started off with Kendrick Lamar's chilling performance, featuring wonderous interruptions by Dave Chappelle. This opening number not only carried an unexpected message regarding racism, but it also symbolized a new era of music where artists take the liberty to insert lyrics into their music relating to immense issues that have impacted numerous people. This modern number was later juxtaposed by Lady Gaga's flashy and cliche performance of "Million Reasons", depicting the rising change in the music industry to where there is a heavy emphasis on reality and understanding.
It was at this point I had noticed that no performer was wearing their rose onstage. Only did white appear in certain aspects of the outfits seen on stage. As things progressed, I attempted to keep an eye on the appearance of white, as no one was even mentioning it in their thank you speeches. Sam Smith appeared on stage in a white coat, as did the ladies of Little Big Town who both wore white dresses. Some artists chose not to wear the rose at any point during the night. Rick Ross, John Legend, Childish Gambino, Elton John, Jaden Smith, Rihanna, Katie Holmes, and Ashanti all decided not to wear a rose during the night. Despite the later backlash some of these artists would experience on various social media platforms, I respect their decision to not over dramatize demanding issues, for the issues may no longer be considered with the same gravity.
When Janelle Monae came onto the stage, I have to admit I was a bit relieved. It had seemed as though the whole rose concept had been forgotten until this moment. But Monae's speech was moving and brief, and Kesha's performance really spoke more than words ever possibly could have. Following this performance, the atmosphere returned to its original state, with no mention of the Times Up and Me Too movement.
Unlike the golden globes and other previous award ceremonies, the grammys and music today really has a special and unique take on controversial issues, one which isn't overwhelming its viewers. The subtle expression is preferable to the aforementioned redundancy of the past. I hope that someday I will be able to watch other awards shows and see the same limited respect given to controversial matters. If these issues are over dramatized, they will never be taken seriously. It is truly refreshing, to see music changing the tides of self expression.