Ap exams of May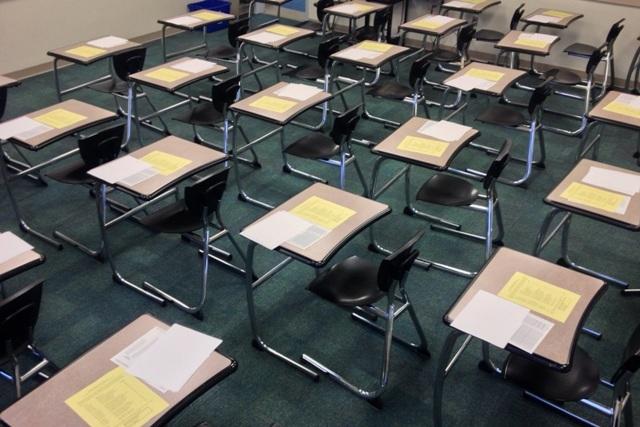 It is official, not only the educators, but also the learners have now started the last semester of the 2015-2016 school year here at Lambert. The rest of the months left will pass by quick enough without further notifications to the students that are planning to take the AP exams held in May. Every year, the big exams are at Lanier Tech except, foreign languages, studio art courses and music theory during the last whole month of school before summer.
Students are informed to register for their own choice of exams to be able to receive college credits in high school. They may go onto www.TotalRegistration.net/AP/110927 to start submitting forms as the registrations start on January 15th through February 29th 2016. Late entries may be received between March 1st and March 7th, in addition of $15 to the original testing price for the late.
There are over 30 AP classes offered here at Lambert High School. Advanced Studies/AP courses are not required or recommended for everyone. Students should independently make their own choices of their classes for the next school year, even though they may be recommended directly from their teachers. Advanced Placement is based off of college level standards that require much more skills even for those intelligent high school students found all throughout the whole country. Those group of students enrolled in many different AP classes continue to challenge themselves to push to their limits until the end, graduation. The scholars will need to pass the AP exams before receiving full credit to be used in their college careers.
"You definitely want to talk to your teachers and find out." says one of the AP coordinator, Ms. Lisa Robinson. Ms. Cannizzaro and she both are responsible for the exam information and are working very hard each year to do their best during the most stressful times of the students, parents and teachers themselves. "Most colleges will reward credits if you pass the exams (usually over 3 4 or 5). You will be able to exempt that specific class you have passed. It is a very big advantage because the exam is only $100 and college might require couple of hundreds. You will already be ahead step forward to graduation. If you're ready for it, I think it is very beneficial to take AP classes in high school." explains Ms. Robinson. These superior classes will most likely help each and every one of student to get an early start of their new life as an adult. "Think carefully about what classes you would like to take and look on https://apstudent.collegeboard.org/home?navid=gh-aps to do your research." continues Ms. Robinson.
One stressful semester of school is over, and now we must prepare for another one.  and get ready for another. Longhorns don't wait until the last minute and start registering today!