Stranger Things Have Happened to Noah Schnapp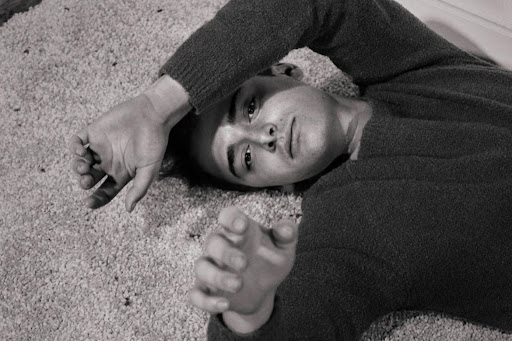 On January 6th, Noah Schnapp, the 18 year-old star of Netflix's hit sci-fi drama series, "Stranger Things," came out as gay on TikTok.
"When I finally told my friends and family I was gay after being scared in the closet for 18 years and all they said was 'we know,'" Schnapp captioned his TikTok. 
Noah Schnapp is known for his role as Will Byers in "Stranger Things" — a series focusing on the lives of four teenage boys and their telekinetic best friend in Hawkins, Indiana and their battles against supernatural entities from "The Upside Down."
Byers grows frustrated with his friends and the fact that they seemed to just forget the fun they had before their girlfriends. This leads Byers to storm out when Lucas Sinclair (portrayed by Caleb Mclaughlin) and Micheal Wheeler (Portrayed by Finn Wolfhard) begin to unintentionally mock him. Wheeler,who wants to keep his once near and dear friend close to his heart, follows after him into a thundering storm.
You're destroying everything and for what? Just so you can swap spit with some stupid girl!" Will argues when talking about how their friend group is essentially falling apart. 
"El's (Eleven) not stupid! It's not my fault you don't like girls!" Wheeler counteracted.
It was these words from Wheeler that sent Stranger Things fans into a deep dive frenzy to discover if this was the first hint of Will being gay or just a random line to throw fans off. While it's implied it has never been stated that Will is gay. 
Later in season four, Will semi-confessed his love in a speech where he reassured Mike that Eleven still needs him. Will was speaking from Eleven's perspective, but he broke down in tears. The audience took the hint that he was really revealing his own feelings for the boy.
"I guess I'm more similar to Will than I thought," Schnapp said in the caption of previously mentioned Tik Tok, more than confirming fans' suspicions.
'Never serious' is a popular Tik Tok trend involving the sound, "You know what it never was? That's serious. It was never that serious. Quite frankly? It will never be that serious." 
This trend parodies creators going through issues that in the past they saw as a serious issue. They use this sound to show how they no longer think, or are putting off the idea and deems it as being 'Never Serious.'
In a viral TikTok shared by "Katie" (@meltyiceycubey), Noah Schnapp is seen poking fun at the reactions he's received from his fans.
The video starts facing a boy who is looking at his phone before shockingly says "Oh my gosh! Guys, guys guys! Noah Schnapp gay at 18."
It then pans around the room to a group of people, who are seemingly Noah's college friends. They are all screaming and pretending to be appalled by the news. 
"Oh, my God!" Noah Schnapp is seen screaming once the camera finally turns his direction. Schnapp has an astonished expression while pretending as if he has never heard the news. 
This is a reference to another viral prank trend on Tik Tok where users go up to their parents and pretend to be super shocked as they say a famous actor that the prankee idolizes and says they died. 
"I'm both shocked, and I'm not. Noah seemed like the type but he also didn't. Nonetheless, I'm super glad someone else is joining and opening up about being queer," senior Haley Blankenship explained. "Being bisexual, it's hard to come out. You never know whether you're gonna be accepted or if everyone else is going to revolt in your likings…I'm glad, even after what happened to Kit Connor, that Noah is able to accept himself and trust us all enough to accept him."
Being young high schoolers, many people are struggling with their sexuality and the mere thought of coming out makes their stomach queasy. Some think parents or friends might look down upon them for not liking the opposite gender, others have been taught by their religion that it's wrong.
"As a straight person who is very comfortable with their sexuality and has no problem talking about it, if I think a girl is gorgeous or fawning over female celebrities with friends, I'm very glad that Noah has found himself," sophomore Sheza Lakhani stated. "It's difficult to come out, even in this day and age, I hope his friends and family continue to give him the love and support he and all queer people deserve."
Noah's story is sure to bring some inspiration to young high school students as they too  journey through sexuality, gender identity and equality. 
Donate to The Lambert Post
Your donation will help support The Lambert Post, Lambert High Schools student-run newspaper! Your contribution will allow us to purchase equipment and cover website hosting costs.