Why Iceland should be your next vacation destination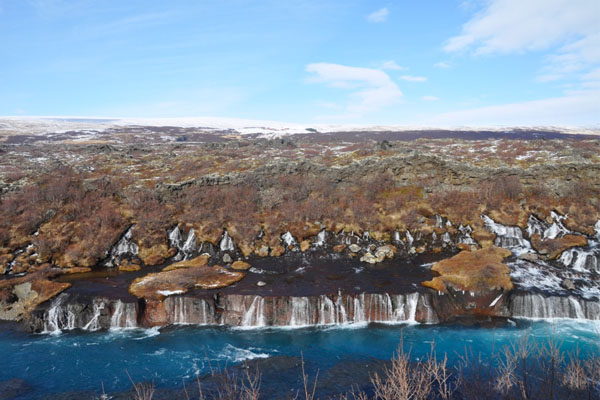 Iceland is a scenic island located 846 miles northwest of the United Kingdom. The island, located in the north atlantic, boasts a climate true to its name: icy. The country's rocky, icy terrain does not lend itself well to to agriculture, however what Iceland lacks in its agricultural industry it makes up in its fishing, energy and tourism sectors.
One of the most fascinating tidbits about Iceland may in fact be that the country uses only renewable energy sources. Because Iceland lies on top of two tectonic plates that are diverging from one another, the country is home to enormous amounts of geothermal activity. From volcanoes that erupt and cause major airlines to shut down, to numerous geysers that supply constant hot water to homes, Iceland is a pioneer in the use of geothermal energy as a significant contributor to its overall energy production. As a result of the activity, specifically the geysers, tourists have begun to flock to Iceland to take a dip in their fantastic lagoons, known to have amazing effects on the skin.
But that's not all, while lounging in the lagoons, visitors have a view like no other. Virtually untouched by its small population of 340,000 people, Iceland's wilderness leaves locals and tourists awestruck.
One of Iceland's defining features is its glaciers. It's largest ice cap boasts an impressive size of around 3127 square miles (the largest in Europe). The glaciers of Iceland provide a fresh clean water supply to the country's inhabitants, but they also provide a source of entertainment. People are welcome to take large trucks up the glacier where they can snowmobile across the ice cap and watch the snow glitter against the sunlight. But perhaps one of the most breathtaking experiences available to people is going into the glacier itself. Guides walk visitors through half a kilometer of ice caves, where tourists can see the various layers of the glacier and understand what being in a 3000 year old naturally-made structure feels like.
A sad reality however, is the fact that within the next 300 hundred years these 3000+ year old glaciers will no longer exist. Today, they are melting at rates unheard of due to climate change. The climate change has drastic effects on the environment, however it hasn't changed the amount of wildlife that Iceland has. The country has a grand total of 7 wild mammals, most of their meat comes from the sea where they fish for various animals including whales. Their most revered animal is one that is quite dark and ominous: the raven.
Leave a Comment
Donate to The Lambert Post
Your donation will help support The Lambert Post, Lambert High Schools student-run newspaper! Your contribution will allow us to purchase equipment and cover website hosting costs.