Hurricane Irma causes expansive strain on the Southern United States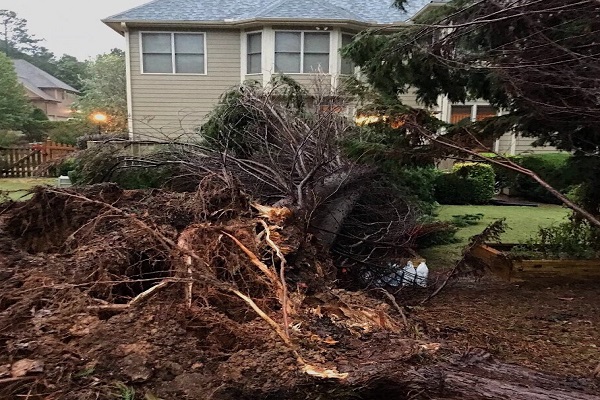 Hurricane Irma came as one of the most powerful Atlantic Ocean hurricanes to ever be recorded, made up of wind speeds that stayed at a constant rate of 150 miles per hour, and occasionally blowing even stronger. Irma began in the tropical North Atlantic on August 30th, 2017, initially a tropical storm rather than a hurricane. Later on, Irma wrecked the Caribbean, officially doing so as a category 5 hurricane, with winds exceeding 157 mph. However, the damage caused by Irma is considered to be more like that of a tornado than a typical hurricane, destroying homes and leaving debris scattered everywhere. Most of it's time was spent as a category 4, although again uncommon, its damage zone was extensive regardless of the location, where as usually the worst destruction occurs directly in front of the eye of a hurricane. The wind force had a span of 70,000 square miles, larger than the entire surface area of England, which stands at 50,301 square miles. The highest recorded wind speed during Irma reached 185 mph, officially the second most powerful Atlantic hurricane, falling barely behind Hurricane Allen in 1980, which had constant winds at the speed of 190 mph. This isn't the only record Irma set, for it also moved at 185 mph for 37 hours, the longest period a hurricane has ever been recorded at such a high speed. Additionally, Irma had the longest lifetime ever recorded for a category 5 hurricane, spanning 3.25 days.
If the record-setting speeds didn't indicate that Irma was massive, the destruction did. Irma left the island of Barbuda, located in the Caribbean, nearly uninhabitable. The Bahamas had its largest evacuation ever, as 5,000 people left the islands and a total of 6.3 million were pleaded to leave Florida, all prior to Irma's arrival. Although, like many other Floridan residents, Dick Furlong, currently living in Tampa, decided that neither he nor his wife, Claudia, would be evacuating from their home. He claimed, "Waiting for a major hurricane to come knocking on the front door is Chinese water torture" and even his wife said that "at least, with an earthquake (which she has been through many), there is no build up and trauma waiting for it to happen." Thankfully, both of the Furlongs are perfectly safe despite Irma's arrival. Unlike the Furlong's home, it was estimated that a total of 85% of homes in the Keys were either severely damaged or completely destroyed. Luckily in northern Jacksonville, more than 350 people were rescued from the grotesque flood waters and taken to safety. However, many others died due to Irma's flooding and destruction. It's been recorded that 41 people died in the Caribbean, 12 people died in Florida, 4 people died in South Carolina, and 2 people died from Georgia, which is relatively small considering the damage expected due to Irma's size. 
Like a variety of those living in Georgia, people all over the southern United States struggled with power outages, fuel shortages, and massive debris cleanup issues. In Florida, 15 million people lost electricity, while 25,000 lost it in South Carolina. In Georgia, a total of 72,000 homes and businesses lost power as of Monday night. Along with being cut off from power, Georgia residences were also cut off from the rest of the world, as hundreds of flights in Atlanta were cancelled on Tuesday at Harts field- Jackson airport, the busiest in the world, due to wind speeds still reaching 64 mph. These wind speeds were lower than those prior, as Irma became a tropical storm upon hitting Georgia Monday morning, though the damage was still significant. As Irma hit Georgia, students at Lambert felt the effect. One particular senior at Lambert High School, Ashley Einfalt, experienced the wrath of Irma. Her family attempted to function as usual, despite being without power for a full twenty-two hours. They found creative solutions, Einfalt explained, saying "we used portable chargers, candles, and lit our stove with a match because we usually use a gas grill to cook. We played family board games to pass our time throughout the storm". When Einfalt was asked what she'd do next time in order to better prepare, she replied, "I feel like you can never really prepare for a natural disaster because you never know whats going to happen, but you can always make sure you have the necessities. Make sure you're stocked up on bottled water and non-perishable foods, and its a good idea to have something to pass the time." Numerous other students, like Einfalt, living across Forsyth County felt similar effects. Although the death count in Georgia wasn't nearly as high as that in the Caribbeans, the effects were still exceptionally obvious.
Leave a Comment
Donate to The Lambert Post
Your donation will help support The Lambert Post, Lambert High Schools student-run newspaper! Your contribution will allow us to purchase equipment and cover website hosting costs.